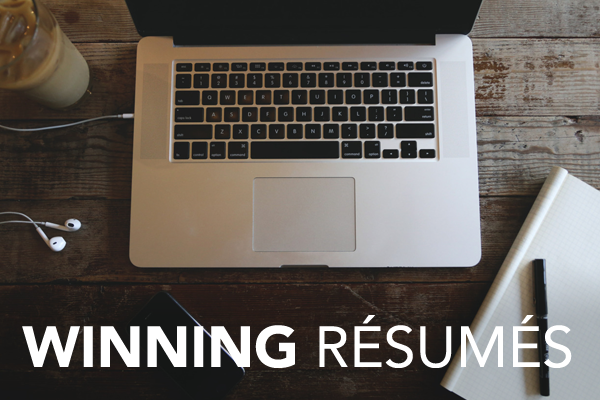 The goal of any good resume is to get an interview. Think of your resume as a marketing document, which, if written well, can get you further ahead than the many candidates applying for the position.
Employers hire the people who have the skills required for the position, are motivated to do the work, and fit the company's corporate culture. Your resume should not only demonstrate that you have the skills required to do the job, but also that you have the so-called 'soft skills' needed to work well within the organization.
Employers Care About Soft Skills Too
Work ethic; leadership; ability to work independently or with a team; adaptability; organizational skills; the capacity to mentor; self confidence and effective verbal and written communication. Research the companies you want to work for and find out what skills and attributes they value.
A Few Ways To Do This Are:
READ THE JOB DESCRIPTION. We can't stress this enough!
Visit the company website and read sections such as; Corporate Culture; About Us; Press Release; History; and Investor Relations.
If you know someone who works there, ask them for insights on what attributes are valued.
If possible, speak with the hiring manager and request an information session.
Find A Way To Stand Out
Take the time for a little self-reflection before you touch your fingers to the keyboard. Looking back on your past work experience, education, and life experience can provide you with the details needed to write a resume that gets your foot in the door. Think about the accomplishments you've made that an employer will want to know about.
While requirements will vary depending on the position and the individual hiring manager, most HR professionals will agree that if you can elaborate on some of the following, you'll be ahead of the game.
In your work, what made you stand out from the crowd? How did you do your job better than anyone else?
How did you take ownership of your job? Did you treat the company as if it was your own?
How did you show initiative and exceed the expectations of your employer?
Were you promoted? How often?
How did you improve the company you worked for?
Have you received any awards or been acknowledged by your clients, employer or peers in any way?
Were you able to meet or exceed company targets or quotas?
Did you have strong annual reviews?
Show Measurable Results
Your executive summary, education and experience should all be written to indicate measurable results. Show how you contributed to past employers, organizations or teams to increase their overall efficiency, profitability or productivity.
Here are some examples of statements that quantify results:
Increased plant productivity by 20% over a one year period.
Decreased inventory loss/spoilage by 10% within 5 months.
Increased overall company sales by 30% within 6 months of employment.
Developed an automated e-mail program in 12 hours that saved 10 hours of administration weekly.
Decreased our employee turnover by 4% in the 1st year of managing the HR department.
Promoting yourself can be one of the hardest things to do, but don't downplay your accomplishments. If you are having trouble finding measurable results to describe some of your successes, try reviewing old performance reviews, references or letters from satisfied customers. If you can't find any accolades there, speak with your past employers, clients, and colleagues to ask them for feedback. If they have positive feedback for you, get permission to quote them and/or ask for a reference.
Remember, when you write your resume, there is no room for modesty. This could be your one shot at getting the job you want, so brag a little! Be honest and upfront about your past experience, but make sure to highlight your strengths and paint the right picture for the employers reading your resume.
Related to Write a Winning Resume: