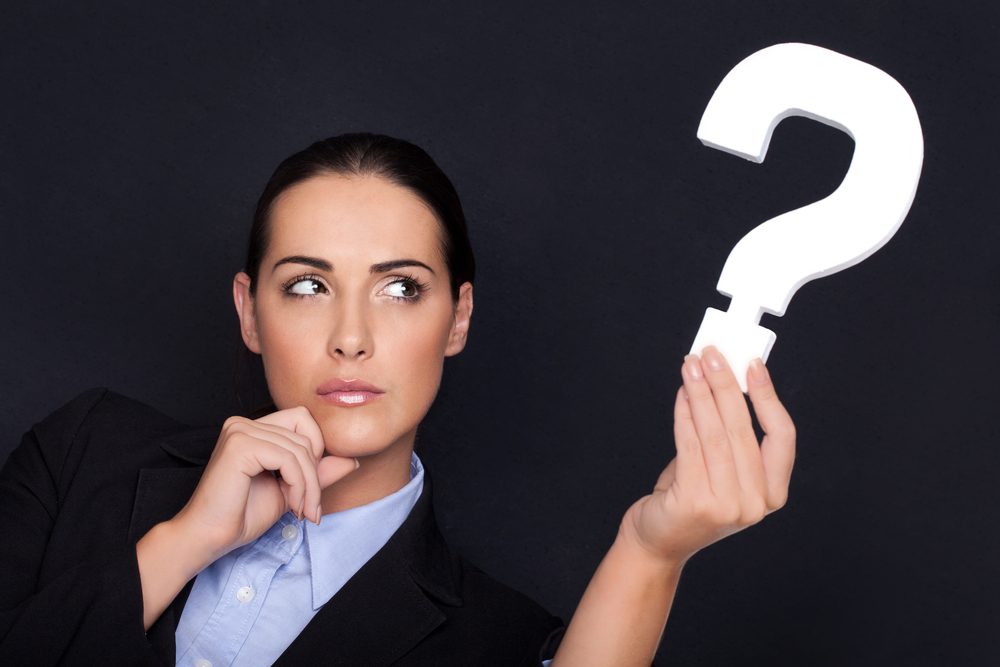 A recent discussion amongst career professionals proves that the obvious is not obvious to all and that common sense is not entirely common! When you read the following interview "no-no" stories, you'll see what I mean.
Should be obvious: sex has no place in the interview
Unless you're applying to write steamy romances or to a role that requires expertise on the topic, interviews are not the place for anything related to that hot three-letter word! And yet, one interviewer admits to being thrown off her game by a young woman's pendant engraved with "the act" in full figure splendour! This young lady did not get hired for a bank teller position.
In another colourful story, a man arrived in a t-shirt that boldly proclaimed "Keep on f—ing!" as a spoof, presumably, on the "Keep on trucking" slogan popular at one time.
And then there was the 20-something who arrived with boyfriend in tow, a young man who (presumably) couldn't refrain from kissing his girlfriend's neck and more! Next!
It's common sense: manners and appearance count
First impressions count, which means that flip flops and casual shorts don't work for any interview. Isn't that common sense?
One interviewer shared the story of a laid back dude who arrived in sandals, shorts, and funky shirt, pulled up and straddled a chair, plopped his cold water bottle on the recruiter's shiny wooden executive desk, and proceeded to "interview." Nope, he did not get an offer.
Then there was the recent engineering grad who arrived barefoot, and who sported nose rings and lip rings. The personal adornments were not the issue though; it was that he spent the hour playing with these – his fingers wandered from nose to toes to lips. The interviewer skipped the handshake and the offer.
And then there are people who perhaps don't have a mirror in the house? Educated people looking for work who arrive looking like they just crawled out of bed and dashed to the interview. Messy hair, rumpled or ill-fitting clothes, or glasses and hairstyle that create the impression of being out of touch with the times and perhaps out of date in work skills. Like it or not, first impressions count and a mirror is your friend.
And then there are the odd cases:
From those who need to discover deodorants to the other extreme, those who douse themselves in so much after-shave or perfume that one can scarcely breath, there are many reasons why interviews bomb for reasons completely unrelated to competency.
A google-search of one candidate, already invited to an interview, revealed felonies for stalking and assault, which had the lone interviewer calling for an emergency team-interview!
And I myself interviewed a young man who arrived dressed, impeccably, in an obviously expensive suit, dripping in gold, and driving a fancy car. As we chatted he alluded, strongly, to his role as body-guard to what I can only presume was a mobster; he certainly wasn't protecting a movie star.
The bottom line:
If you aspire to pay more than 1/3 of the rent in a dive you're sharing with friends; if you want to have benefits that pay for yoga or squash; if you aspire to a retirement plan so that you can be a 60-year old beach bum with no worries, do yourself a favour and take each interview seriously.
Ask for feedback on your interview first-impressions and listen to what you hear! Don't be like yet another candidate whose resume rocked, and who landed about 100 interviews but not one job offer and yet refused to believe that a lack of interview skills had anything to do with her lack of success.
The above are all true stories gleaned from a large geographic area and from unrelated industries. Any similarity to your friends or family is purely coincidental!
– submitted by Stephanie Clark, New Leaf Resumes
Read also: