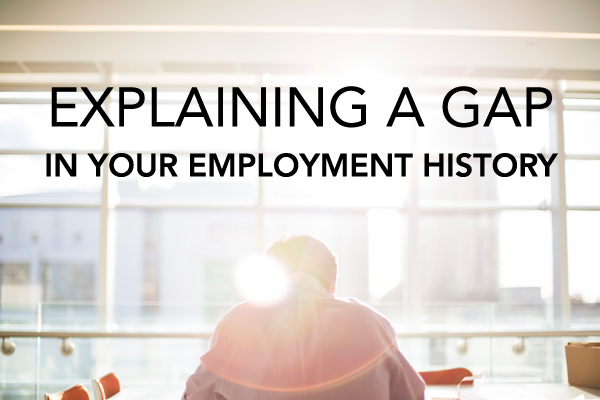 If you've got a gap in your employment history, you're not alone. It's common for job seekers to leave the workforce because of a disability, illness, baby, education, or even a challenging job search. However, some employers fear a gap in your work history signals that you're unreliable or likely to quit your new job soon. As a job seeker, you need to help employers feel confident about hiring you.
Here's how.
Managing employment gaps on your resume
If you were out of work for a few months, you can write your resume with years instead of months and years.
For longer gaps, consider:
Using a combination resume or functional resume to take the emphasis off your years of work. (If you use a chronological resume, you'll draw too much attention to dates.)
Leaving out some jobs. A gap early in your career can sometimes be camouflaged by leaving out the jobs that came before it.
Limiting your experience. If you had a gap in employment many years ago, consider limiting your resume to the past 10 or 15 years.
Listing other experiences. Include paid and unpaid freelance, consulting, casual and contract work. Provide your job title, organization, work description, and dates. You can also include these experiences in your profile and under "key accomplishments".
Handling interview questions
Think about your employment gap before employers do. You'll be in a better position to handle employers' questions if you note any relevant skills and accomplishments gained during your gap, such as:
taking courses
volunteering
freelancing
contracting
caring for family
Avoid bluffing, using white lies or stretching the truth – employers often verify employment information. More importantly, experienced recruiters and hiring managers know the tricks job seekers use and they're likely to ask you for start and end dates for any positions you held. But, if you're actually made it to an interview, keep in mind that your skills and experiences must have twigged interest – briefly answer the employer's question, emphasize your commitment to your career, and ask if the position they have is suitable for a committed person like yourself.
Related to Explaining a Gap: