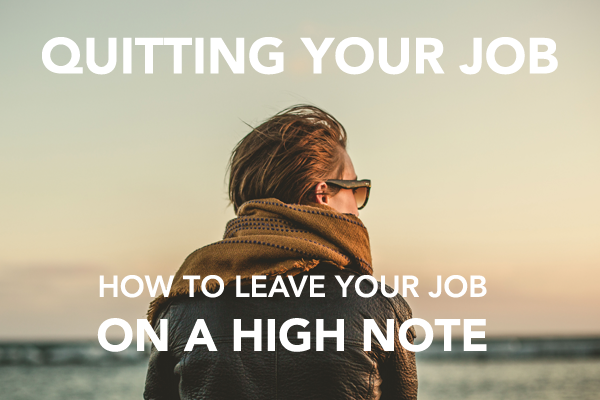 When you're quitting your job, timing is crucial. Many people think the best time to change jobs is when they no longer feel challenged, when they have a personality conflict or when the company they work for no longer aligns with their values. However, if you track top careers in business, you will see a different pattern. Business leaders often leave a job after they have accomplished something significant and when things are going well.
The Best Time To Quit Your Job
Although not a business mogul, Tarzan understands the concept of timing his next move. When he swings from vine to vine in the jungle, he maximizes his momentum to grab the next vine. He swings hard, yells with confidence and grabs the next vine to move through the trees. If he doesn't have momentum, he will miss the vine and fall. The same is true for your career. If you leave your current job at a time when you have positive momentum, you will be in a better position to grab the next opportunity—perhaps an opportunity that you think is slightly out of reach. Here's why:
Positive Energy: When things are going well for you, you exude more confidence and positive energy. This will come through when interviewing with prospective companies. Your enthusiasm will be infectious and attractive to people and companies. Who doesn't want a positive, confident person on their team?
Results: When you deliver a high profile or strategically important project, you demonstrate you can deliver. If the results were positive, this will increase your market currency as other companies will likely strive for similar results. Be sure to wait long enough to demonstrate that your work can stand the test of time and is fruitful in negative and positive business cycles.
Negotiating Power: When you are in a good spot, you don't have to take a new job unless it meets your personal criteria for success. Your criteria may include type of job and challenge, the culture, lifestyle factors like your commute, and money and benefits. If you do not need a new job, you can be pickier and only consider companies that will truly leverage your current experience.
Great References: Research on memory tells us that we tend to remember the peak of experiences and the end. If you leave on a high note, this will be remembered by your references for years to come. They will remember that they were sad to lose you and that you made a business impact.
To maximize the peak times in your career, stay in tune with opportunities in your field and work with one or two recruiters you trust. Let them know what your "dream opportunity" looks like so that, if it should arise, they can keep you informed. When considering new opportunities, do your research. The time you spend with a company has the potential to be one of your most fruitful investments. Pick wisely and consider micro and macro economic factors.
Browse jobs by city and categories at BCJobs.ca. Sign up for customized Job Alerts to receive email notifications about jobs that fit YOU!
Natalie Michael is Managing Partner of The Karmichael Group, a recruitment strategy and search firm www.karmichaelhr.com. An award-winning HR professional, she has HR certification from Canada (CHRP) and the US (SPHR). She has a bachelor's degree in psychology and is currently completing her master's degree in organizational development.