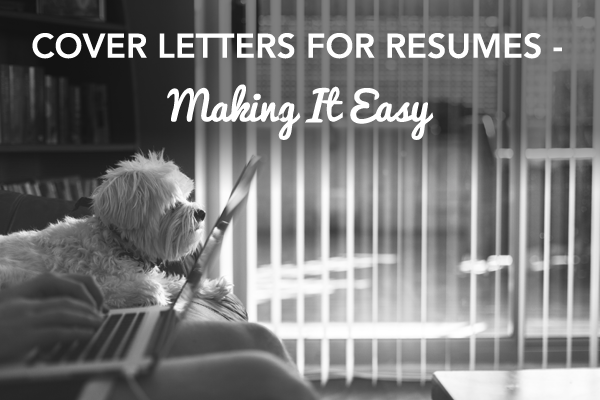 Cover letters for resumes can help job seekers boost their prospects. I have seen numerous articles in The Recruit urging job seekers to include cover letters when they apply for jobs. This raises the question: what is the purpose of a cover letter? I would argue that the best cover letters for resumes are those that quickly tell the employer that the applicant's resume is worth reading.
Crafting content for cover letters for resumes
Consider your reader, often someone with a large stack of resumes and cover letters in front of them and too many other duties they must perform in their working day. They want to read as little as possible, as easily as possible. So you want a cover letter that is easy to read with attention-grabbing content. What is attention-grabbing content? Content that concisely points out the match between the employer's requirements – as indicated in the posting you are responding to – and what you have to offer. You may think that going on at length about all your credentials, past job titles and achievements is impressive, but to an employer, it may simply be time-consuming and irrelevant. Your opening sentence should confidently state that you are a good match for the position so as to grab the employer's attention at the first possible opportunity.
Formatting cover letters
Want to show that hiring you would make life easier for a potential employer? Demonstrate this by making it easy for her to read your cover letter. Keep it to one page with a 12-point font and lots of white space. Consider that the standard cover letter format with three or four paragraphs may not be the easiest to read in that it makes the employer sift through complete paragraphs to find information on the specific requirements he is looking for. Nothing really jumps out.
One alternative is to include a maximum of five to six bulleted points for the most relevant items in your cover letter. That way, the employer's eyes can skip directly to the bullets and determine very quickly whether it is worth reading on. So it is crucial that your bullets be used for your very strongest selling points that meet or exceed the employer's requirements. The bullets should be introduced by a sentence such as, "The following accomplishments highlight some of my strengths and abilities:" or simply, "My credentials include:"
An even easier to read option that is too rarely seen is the use of two parallel columns, the first listing the requirements from the posting and the second showing how you meet or exceed each requirement. This technique, with an appropriate introductory sentence, makes your fit for the job as plain as the nose on the employer's face.
Of course if you fall short of any of the posted requirements, using the "matching columns" technique will make that abundantly clear as well. In that situation, it is better to use the standard paragraph format, possibly enhanced with bulleted points, to emphasize what you have to offer and cover up the fact that you have left out any reference to the requirements you don't meet. They're not called "cover letters" for nothing (lol)!
Further resources
A few books that give samples of the different formats of cover letters referred to are Sandra E. Lamb's How to Write It (Ten Speed Press, 2006), Robbie Miller Kaplan's How to Say it in your Job Search (Prentice Hall, 2002) and Martin Yate's Cover Letters that Knock 'em Dead (Adams Media Corporation, 2001), references that are useful for all types of employment-related correspondence such as networking letters, thank you letters, broadcast letters and letters accepting or rejecting a job offer. Some of these may be the subject of a future article.
Sign up for customized Job Alerts to receive email notifications about jobs that fit YOU!
Related to cover letters for resumes