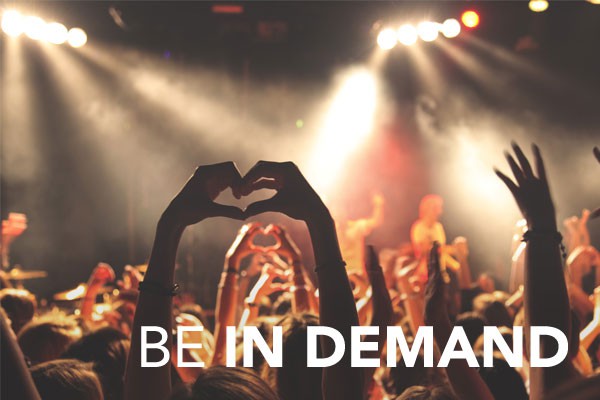 Global News shared some insight recently about hot jobs for 2015.  With new graduates joining the workforce this time of year, CBC also put forth some career building advice.
While I enjoy reading "job market" articles as much as the next person, taking the information too seriously can be misguided.  Lists of jobs in demand can vary and change over time.  When applied too literally, this information can lead an earnest job hunter on a bit of a wild goose chase.  These statistics are compiled with data which is often selective and difficult to keep up to date – the accuracy and reliability of the data notwithstanding, the information may be stale by the time it is published.
A smart job search says as much about the candidate's motivation as it does the quality of employer who recruits the individual.  As a HR professional who guides business owners and hiring managers in their recruitment, identifying the best qualified candidates isn't a simple task.  Savvy job hunters need to use a different approach to get the employer's attention.  It isn't enough to know what is in demand but more important to know how to get the attention of those screening your application.
If you just study or train for the jobs on the in demand lists, you may already be one step behind from the start.  Plan for something you enjoy and the motivation and success will come naturally.  Instead, review those lists of in-demand occupations and find creative ways to do what you love within the opportunities that present themselves.  While hot jobs can change from year to year, the core employer requirements do not – quality candidates who present themselves well don't ever go out of style.
Be in demand by knowing what to bring forward regardless of what positions you are seeking:
It's not all about "You"
One of the most annoying things recruiters encounter is generic applications.  Truly motivated individuals take more care into researching the company and the position.  Pay attention to the employer and do some research on the business or at least know what the specific job requirements are.   It may seem obvious but it starts with reading the job posting carefully.  Everyone wants to feel special and the best employers out there will care who they are attracting.  By putting some effort into the details, you have a better chance of standing out as a viable candidate.  In the age of the internet, there is no excuse for not finding out as much as possible about a company and/or its vacancy.  In fact, there is so much "out there" to be uncovered including formal employer reviews and word-of-mouth critiques, laziness is the only thing hindering research efforts.  You don't even have to leave your home to start.
Be concise and provide highlights
From a recruitment perspective, screening can be a very long and tedious process.  It is a big job.  For popular employers with recognizable brands, this could mean piles of applications involving many hours of work.  The internet has opened up sources of candidates and channels of posting distribution that generate lots of responses.  The interesting thing is that more is not better.  It is more time consuming to sort all the mind-numbing unsuitable applicants.  Candidates who demonstrate they have read the job posting stand out.  More importantly, a clear and concise application will get noticed and considered more seriously.
Use strategy
A smart and fruitful job search is about quality applications.  Combine your online job search with other job hunting techniques such as volunteering, networking and proactive informational interviews.  You get bonus points and stand out for seeing a posting and then making a connection with the company via your network.  Don't be a passive job seeker who is waiting for the phone to ring.  You probably have links to the company or position you are seeking if you get more creative.  Using social networking such as LinkedIn or old fashioned networking such as your cousin's neighbour.  Present yourself as a multi-dimensional candidate who pays attention.  Sometimes, a simple conversation leads to many other discussions.  To make a strong impression aim for real-time interaction.
Attitude counts
Practise a positive attitude.  Have a passion or interest in the "right job" because you shouldn't be applying for work you don't want to do anyways.  Employers screen for technical skills but hire for attitude.  Ultimately, genuine motivation will make you stand out as the better person for the job if you get through to the interview stages.  Having focus, using your resources wisely and communicating to connect will be the difference between successful job search and half-hearted internet surfing.  This will increase your chances of getting shortlisted versus waiting for the phone to ring.
Conducting a job search isn't easy for either party.  It is just as difficult for a great employer to find keen employees as it is for motivated job seekers to find their next career move.  Most applicants don't realize how much time and effort it requires though.  It is no surprise that most recruitment experts will tell you that a job search (itself) is a full time job.  Even if you put your best foot forward, it is important to do so wisely.
Using your knowledge resourcefully is the way to get noticed.  Employers don't hire a resume or cover letter, they hire for connection.  While submitting your application is only the first step into a job search, it is an important one.  The key goal is to get an invitation leading to a conversation by phone, video chat or in person. Capture an employer's attention by paying attention to the details of their search and align it with yours.  Candidates in demand find those "hot jobs" by understanding what employers are looking for and highlighting the connection to their own background.
Amelia Chan is the founder of Higher Options Consulting, a boutique HR and immigration firm. Amelia is a CHRP and RCIC who uses her HR and entrepreneurial experience to create practical operational solutions. She is a regular contributor to the HRMA publication, PeopleTalk.