Happy New Year from the team at BCjobs.ca!
We hope you had a wonderful holiday season and that you're as excited as we are for an exciting year to come. We're starting off the year with lots of events for you – read on to find out more about them!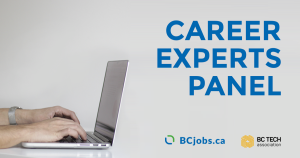 Career Experts Panel: Behind the Scenes of the Recruitment Process
Jan 17 | BC Tech Innovation Hub | 887 Great Northern Way
Join us to get a look at what #BCtech employers are looking for from applicants. We're bringing together local recruiters to share their insider perspectives with you, from what to do at networking events to interview advice.
br>
Sales Talent Meetup: Managing Millennial Sales Teams
Jan 22 | The Profile | Suite 100 – 535 Thurlow Street
Tomorrow's sales teams are millennial sales teams. Come to the next Sales Talent Meetup at The Profile to hear how local companies are engaging and managing their sales teams to set them up for success.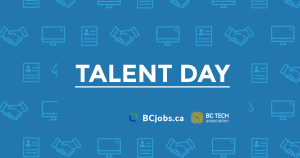 br>
Tech Talent Day: Find your Dream Tech Job
Jan 25 | BC Tech Innovation Hub | 887 Great Northern Way
Are you a technical professional looking to explore new career opportunities (or who's looking to make new connections in the tech industry)? Come to our Tech Talent Day to learn about what roles are available with leading #BCtech companies like Clio, Tasktop, and ACL.
Have any questions about our events? Feel free to reach out to us at
[email protected]
.