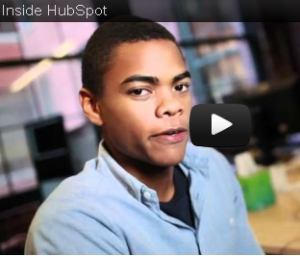 Reprinted with permission from Jobcast (Your Facebook Career Page)
With today's technology, companies of all sizes can take advantage of video to showcase the unique culture within their organization.
Be real, be honest, and focus on presenting your company in an authentic way to potential applicants.
Star employees are on the hunt for more than just a J.O.B and want to work for an organization whose values and mission are in line with their worldview. Great organizations are built when like-minded people come together to work on projects they believe in. What does your organization stand for and how can you present that in a recruitment video?
Ideas for producing your recruitment video
Allow candidates into your world and give them a true feel for who they'll be working with, what the company's vision is and why it's important. Try incorporating some of these ideas into your video footage:
Add an introduction from the CEO or founder
Conduct interviews with existing employees
Provide tours of the office
Show staff interacting at a company event
Highlight benefits and perks that make your company unique
Need a little inspiration? Here's a recent blog post that highlights some great examples of recruitment videos. It also shares links to metrics on using video to hire, and a webinar about making videos that appeal to your target candidates!
Example Recruitment Videos
Rackspace
Hubspot
Ps. Did you know you can embed YouTube Videos into your employer profile on BCjobs.ca? Please visit Starbucks and Sage Software's links below for two more great recruitment video examples on BCjobs.ca!
Tags:
employer branding
,
recruiting
,
recruiting advice
,
recruitment