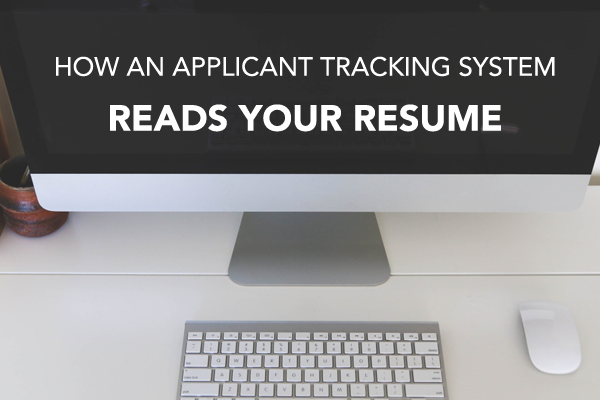 Have you ever wondered where the heck your resume lands once you press 'send'? Do you wonder if it enters a black hole that sucks in resumes, never to select them for interviews? That's how many job hunters feel these days, as they submit resume after resume with no response beyond the perfunctory "thank you for your application" auto-response.
Without a doubt, if your resume is not landing any responses at all, your problem can be explained by today's recruitment process and its growing reliance on Applicant Tracking Systems (or ATS).
Employer's Perspective
Especially where there is a high volume of applicants – government, teaching, administrative assistant, police and fire fighter, and other positions – the ATS saves money by eliminating the need for costly human reviewers. It also prevents discrimination as it does not judge names, ethnicity, or gender; can collect data; and makes no assumptions. It's interested only in experience, education, and skills (or whatever it has been programmed to look for). It allows employers to comply with hiring laws as well as union-specific hiring requirements.
The ATS also screens out applicants who don't have the right credentials by identifying those who do possess these – or at least whose resumes include that information.
As the cost of this software becomes more affordable and attractive, more and more employers are opting in. Although not all employers use ATS, it's not always straightforward to tell which do and which don't, making it a prudent strategy to err on the side of caution and make sure your resume is ATS-friendly.
Your Perspective
If your resume isn't ATS-friendly, no matter how well suited and qualified you are for the job, you won't get a call to an interview. And then there's the issue of the many such programs on the market – I recently read there are more than 100, each with its own peculiarities, such as slightly different filters, management, and candidate analysis. That's not all: your resume must appease the ATS, but also a human reader! What is today's job hunter to do? Read on!
Optimize Your Resume to Be ATS-friendly
Following these steps will improve your resume's ATS score:
Pop several job postings typical of your search into a tag cloud service (www.wordle.net, for example). This will identify keywords and phrases that are generally relevant to the type of job you're seeking. You'll want to incorporate these into your resume.
Stay clear of templates and features such as text boxes, page borders, headers or footers, tables, graphs, charts, shading, images, and so on – save these for the "good-looking" resume that you will use in networking. Using Word, and a standard font, adding the words Phone and Email to announce those details, create a plain, easy to read, nicely categorized resume.
Stick to plain category titles, and use ALL CAPS for these: i.e., SUMMARY etc. – Summary or Professional Profile, Key Skills, Work History or Professional Experience, Education, Professional Development, Volunteering. And add the job title at the top of your resume (see article on Resume Headlines). Also, refrain from using accents (the word résumé would not be ATS-friendly).
Place your credentials (BA, MBA etc) on a separate line rather than immediately following your name:
Your Name
Your Credentials
List your experience as follows, using a new line as listed:
Company Name, Dates (any format)
Position Title
Description
Save your resume in .doc, .docx, or .txt, using PDF only if it is specifically listed in the job posting instructions.
The ATS is not sensitive to length, so don't worry about extending your resume to three pages. The software also cannot recognize a misspelled word, so editing and proofreading remain essential. At one time job hunters replicated the job posting, replacing black fonts with white, reducing them to a tiny size, thereby scoring a perfect 100%. Today's ATS boot cheaters out. The example of 'gaming the system' above scored well as it hit every key word and phrase possible, something that most resumes cannot do. Nor is that necessary. You're not required to be perfect to land an interview, but you do need to be qualified. This means that a 'general resume' simply won't work at all as it won't meet the need for key words and phrases, now made even more important by the use of ATS that cannot read between the lines, infer, or assume.
In order to score well, along with the above formatting requirements, your resume must be targeted, reflecting how your skills match those in the job posting, demonstrating how your experience relates to the requirements of the job applied to, and influencing both software and human readers that you are an applicant who qualifies for an interview.
Is your resume ATS-friendly now? Start applying for your dream jobs.