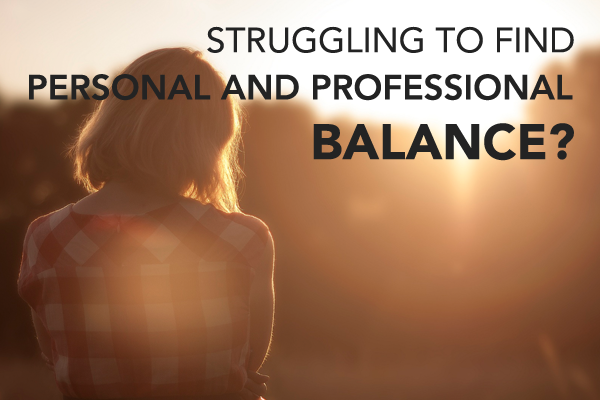 Striking a balance between job and family demands is a common dilemma for working parents. Dads and moms alike are juggling deadlines and play-dates, presentations and soccer practice, business travel and family trips.
In fact, nearly one-third of professionals surveyed by OfficeTeam said work/life balance is their top career concern, outranking job security and competitive pay.
Unfortunately, there is no one-size-fits-all way to achieve the best of both worlds. Everyone defines "balance" in his or her own way, and the definition changes as priorities shift. Here are some ideas for establishing your own unique sense of equilibrium in your personal and professional life:
Find the Right Workplace
More companies than ever before are recognizing that family-friendly policies help them attract and retain talented employees. In the past decade, the number of employers offering paid parental leave, flexible scheduling, job sharing or telecommuting options has increased dramatically. Because these benefits vary widely from firm to firm, you should conduct as much research as possible before making a job change.
If you like your current job but need more flexibility, perhaps you can negotiate a mutually beneficial arrangement with your employer. Be sure what you propose is realistic given your job demands. Would you have sufficient time to meet with clients if you transitioned to a compressed workweek? Is telecommuting really a practical option for the type of work you do?
Meet with your boss to discuss your situation. Explain that you have some pressing personal needs that also require attention, but you want to find a reasonable balance. Be careful not to seem demanding. Before proposing your own plan right away, wait to see what your employer suggests. The company may have already dealt with situations similar to yours and have strategies in place that can be adapted to fit your particular case.
If you seek more flexibility then your current employer can offer, you may want to look for a new position elsewhere. Of course, you'll need to consider the job market and the availability of other positions before beginning a search. Look for companies known for their family-friendly policies. You also might consider searching for a part-time position or a job-sharing arrangement.
Plan Defensively
Some of the responsibility for achieving work/life balance rests squarely on your own shoulders. Be sure to plan for those unexpected, unpredictable scenarios as well as for scheduled events. Developing a contingency plan for emergencies will enable you to continue with business as usual in the midst of a crisis. Make sure you have duplicate business files and phone numbers at home in case family responsibilities make it impossible for you to come into the office for a day or more.
View Balance as a Moving Target
Although work/life balance may be your goal, it's actually more helpful to view it as a process. It's something you're always doing — with each decision you make, activity you plan or new responsibility you undertake.
Suppose you've been assigned a project with a tight deadline that will require you to put in more hours on the job. What constituted "balance" for you last week won't be practical now. Similarly, whenever you add a new activity to your life — volunteering once a week at your child's school, for example — the balance you strive for will necessarily change.
It's possible to achieve your professional goals without sacrificing your personal life. Likewise, you can realize personal dreams without giving up a fulfilling career. It all depends on your ability to define work/life balance in your own way, negotiate with a current or future employer to address shifting priorities, and accept responsibility for making adjustments as circumstances change.
If you are looking for more flexibility, here are part time jobs currently available in BC.