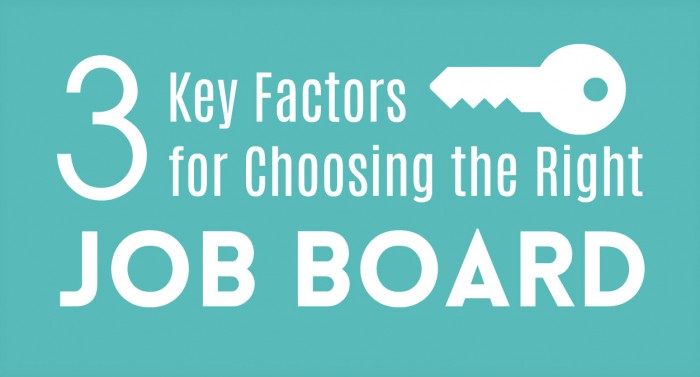 Job boards are an important part of the recruitment process.
This is not just because job boards are one of the first places most people go when they are looking for work, but because the right job boards also make your job ads more searchable, increase the amount of views your posts receive, and help you get your job ads seen by the right candidates.
Not all job boards are created equal, some boards are better than others, and some boards, no matter how awesome they may be, are just not the right kind of awesome for you.
That's why you must always assess the positions you are hiring for before you even begin to look at all the different job boards you could use. Then you can use that information to determine which sites are best for your specific needs based on the roles you need to fill.
Once you have s solid understanding of your hiring needs, it's time to pick the right boards to use… But how do you even begin when there are thousands of different sites to choose from?!
Well, working in the job site industry has taught me a lot about the importance of selecting the right board for the right job, and what details you need to consider if you want to maximize your return on investment.
Here are 3 key factors to consider when choosing a job board:
1) Location
Location is pretty obvious, if you are looking for someone based in Calgary, then BCjobs.ca is probably not your best bet! I would recommend you check out a board like the Alberta Job Centre instead.
If the location of your desired candidate is inconsequential, then give some thought to what locations might yield a high volume of the kind of talent you are looking for, and how time zones may effect the working relationship.
2) Niche
Using niche boards and local boards together is a great combo. Nowadays there's a niche job site for pretty much every profession imaginable.
To find them try asking colleagues which boards they use, look on LinkedIn forums to get ideas, and ask other LinkedIn users to suggest quality boards. You can also use Google, but I definitely recommend seeking out the recommendations of your peers.
When assessing a niche board you want to look for a board that balances size and specificity well. Some boards get a little too specific ,and because of this they do not attract many candidates, whereas on boards that are too broad you may end up not reaching your target audience, and receiving a ton of resumes from candidates that are completely unqualified.
Finding a job site that has a good balance will help make sure your ads reach their target without being so niche as to severely limit the number of views your job post gets.
Which brings us to the key determining factor in choosing your job board…
3) Traffic!
Traffic is slightly more complex than the previous two qualifiers. Sure, a lot of traffic is a good sign, it means more eyes on your job posts… Sort of. It can also mean more competition from other employers, so even though there may be more potential candidates, the likelihood of them finding your job ad isn't a lot higher.
You also need to pay attention to what kind of traffic the site draws. Just because a job board says Canada in its title doesn't mean that the majority of job seekers it attracts are located in Canada!
BCjobs.ca invests heavily in SEO so that when a job seeker searches for the terms work or jobs and British Columbia or BC, we are the first result that pops up. We also use ads that effectively target British Columbian talent. We do this to ensure that at least 80% of the candidates that come to our site are actually located in BC!
Many sites do not invest in this kind of targeted marketing though. So before you decide to work with a particular job site reach out to them and ask them about how much traffic they get, and where that traffic comes from.
Hopefully these tips will help you get the most out of the time and money you invest in job sites.
Happy hiring!
Also read:
Tags:
recruiting
,
recruiting advice
,
recruitment