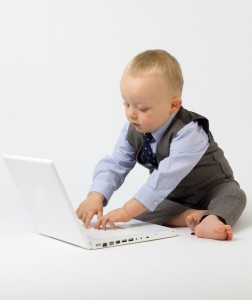 Millennials currently make up around 36% of the workforce, and as the baby boomer population retires in greater numbers, that percentage will just keep getting higher.
The shift towards a labor market comprised of younger candidates requires a shift in recruiting strategy.
This generation of candidate has very different expectations of their potential employer than the generations before them had. Traditional recruiting methods simply aren't enough to win the war for millennial talent.
Here are 3 things you can do to attract, engage, and recruit millennials:
Make your recruiting social
Millennials use social media for everything, including their job search. In fact 83% of millennials reported using Facebook to look for work in 2013 (Jobvite). This is why social recruiting is one of the best ways to reach younger talent.
To get started with social recruiting you will need to build a presence on at least one social platform. As Facebook is the number one choice for millennial job seekers I suggest you start by using a recruiting app to create a career section on your company Facebook Page. Twitter is another excellent social platform for recruiting millennials. You can use Twitter to share the jobs you post on your company Facebook Page to get your post seen by more potential hires. Use tags like #hiring and #recruiting to make your job posts searchable. It is also a good idea to include a location in your job Tweet.
Check out Jobcast for an effective Facebook recruiting app and TweetMyJobs to help improve your Twitter recruiting.
Make your recruiting mobile
Millennial job seekers expect to be able to connect with potential employers via mobile. In fact approximately 77% of job seekers reported using mobile to look for work in 2013 and most of the job seekers who reported doing so were millennials. This is why not having a mobile friendly career site is huge problem for employers looking to attract younger candidates.
In order to make your recruiting more mobile you can either re-structure your career site so that it is mobile friendly and responsive (works on a wide assortment of devices), or you can use the social recruiting strategies mentioned above. Having a Facebook and Twitter presence means you also have a mobile presence and, if you have a Facebook career section, the jobs you post there will also be visible via mobile device.
Appeal to millennial's values
Surprisingly salary rates significantly lower on millennials' list of work life values than it does for boomers. The potential to progress and grow with a company is much more important to millennials than the promise of a high salary. They also value flexible working arrangements and hours, training and development programs, and a company culture that is in line with their own values.
To better attract millennials you should highlight the aspects of your company culture that reflect these values. If, for example, your company offers excellent training opportunities and provides employees with flexible work options, you should be sure to highlight this in all of your job posts, in your interactions with potential hires, and in all of the content you share via social media and job boards.
There are many more ways to appeal to millennials, but these three techniques are extremely effective and should serve you well to start. For more detailed information about millennial candidates you can check out this survey by PWC.
Tags:
facebook recruiting
,
hiring
,
recruiting
,
recruiting advice
,
recruitment
,
social recruiting
,
sourcing