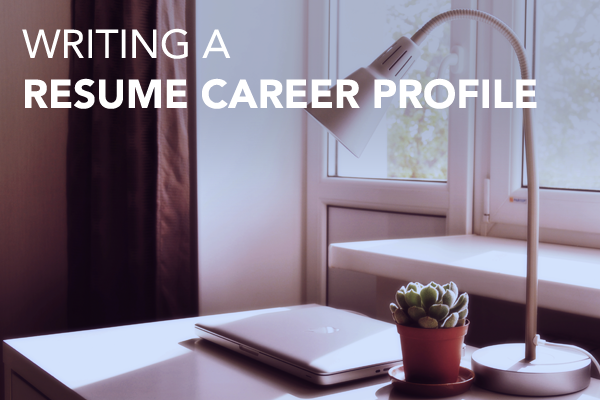 To capture the attention of hiring managers, candidates often use a career profile on their resumes. Also known as a professional profile or simply a "profile", a career profile summarizes your work, education and other relevant experiences. It appears below the resume objective, acting as an advertisement for all that follows.
By explaining who you are and what you've done for employers, your career profile helps establish you as an achiever who creates real value.
Use short, precise statements that explain who you are, what abilities you offer, and what you've contributed in other roles.
Example career profile
MBA with 15 years of experience in business-to-business software sales to Fortune 500 companies.
Experienced solution sales professional, with a proven track record for turning around sales for aging products, cutting sales cycle lengths, and growing revenues by an average 35 percent.
Grew territory sales by 135 percent by introducing new sales methodology which cut sales cycle length by 97 days and boosted lead conversion rate by 28 percent. Able to work in English, Mandarin and French.
Stick to powerful statements that focus on what you're done for employers. Use numbers and refer to finances wherever possible. And don't feel bound to use complete sentences. Effective phrases include:
boosted sales
increased productivity
cut costs
saved $X per year
reduced inventory shrinkage
implemented new procedures/policies
reduced employee turnover
grew profits
turned around
met and exceeded goals
Avoid using empty words and puffery. If you focus on establishing the value you create, so will the people reading your resume.
Is your resume ready? Sign up for job alerts so you don't miss out on your perfect job opportunity.
Related to Writing a resume career profile: