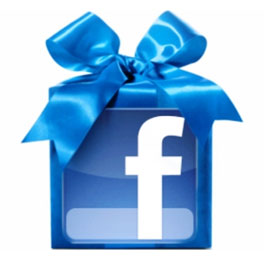 Facebook recruiting, the final frontier.
Alright, so it's not really. But for some reason Facebook recruiting is still daunting to many employers.
Well, hopefully this article will show that getting started with Facebook recruiting is actually pretty simple.
The first thing employers need to do to start recruiting on Facebook is create a Career Page, or even better a fully branded Facebook Career Page.
There are two options for doing this: you can either create a new Company Page for recruiting or you can install an app that allows you to post jobs on your current Company Page.
Creating a new Page is relatively easy, but the problem is that you'll have to build up your Likes from scratch. By using a Facebook recruiting app like Jobcast, you can capitalize on the Facebook community you've already worked so hard to build. This means much higher visibility for your job posts so that they will be seen, liked and shared. This is so important because your job posts must be seen in order to attract applicants.
Here's a step by step guide to creating a fully branded Facebook Career Page.
Once you have an awesome Career Page, it's time to post some jobs.
Writing effective job posts for Facebook recruiting is slightly different than for a newspaper, or typical job board. Think of your Facebook job postings in the same way that you would any other content shared through social media networks. Try to make them relatable, relevant, and easy to read. If you can make them interesting, you're golden.
For best results:
Keep your posts short, clear, and fun.
Have them centered around a "Call to Action". For example: "If you're an awesome graphic designer, Like this job!"
Have employees Like and Share every job post you create.
Share consistently, but not constantly. You can re-share posts as often as you'd like, but over-sharing can alienate your Facebook community. Three posts per day, morning, afternoon, and evening, is a good bet.
If you create a Career Page with the Jobcast app, you can skip this step entirely. The jobs you post on BC jobs can be easily synched to your Facebook Career Page, so you'll never have to post more than once.
Now it's time to engage.
Engaging with your Facebook community is a must, as increasing Facebook Likes means more eyes on your job posts!
Engage with your Facebook Community by:
Posting great content.
Asking questions, and always responding to comments.
Keeping your tone friendly and using casual language.
Show your face — let your community see who they are engaging with.
Figure out what works best for you, and be consistent.
Here's a more in-depth look at effective Facebook recruiting through engagement.
Create a Career Page, post your jobs, and then engage with your Facebook community. These three steps will have you recruiting in no time.
To make recruiting with Facebook even easier, try using the Jobcast app. Jobcast works with BC Jobs, so it's easy for you to sync your BC Jobs posts with the app, and start using Facebook to find awesome candidates.
For more information about making your recruitment better using Facebook, please don't hesitate to get in touch with Ryan by email (at [email protected]) or by phone (at 778-331-2122).
Tags:
facebook recruiting
,
Jobcast
,
recruiting
,
recruiting advice
,
recruitment
,
social recruiting