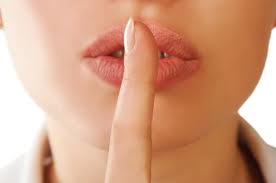 Some years ago I had a client who had been fired from a job in a global tech company's legal department – a job that she loved and excelled at, and that paid very well. After five years her boss left and the new boss never took a liking to her. (It happens; that's why career management is critical.)
This client would not buy into my unwavering commitment to truth; she wanted to lie to potential employers and say she had quit. And although this information wouldn't necessarily be included on the resume, you can bet it would be asked during an interview (as in "why would you leave this wonderful, world renowned employer that pays well and has incredible perks?").
It is estimated that 70 per cent of resumes contain a little embellishment. These can take the form of slightly "fudged" dates of employment, or the more serious falsified education. In 2001, ADP Screening and Selection Services found that 44 percent of applicants had lied about their work histories, 41 percent about their education, and 23 percent had falsified credentials.
Every once in a while, a liar is caught, and sometimes quite publicly.  You'll recall how Yahoo ousted its former CEO after a very public resume gaffe was exposed in the form of a falsified degree title?
From a recruiter's point of view, false information is a deal-breaker.  Identifying trouble is integral to selecting only the best possible contenders. This can happen at several stages in the recruitment process:
Relying on well-developed intuition or "reading between the lines." If your job titles seem unlikely to have required the skills needed for the job, and yet you've listed these skills in some fashion, the recruiter will figure that out.
Calling your previous employers during a standard background check and going over dates of employment, titles, and accountabilities.
Electing to find previous employer's phone numbers on their own, via a web search, rather than rely on the phone numbers provided.
Accessing social networking sites' public information to check on matches with your resume's educational credentials and work history details.
The issue is that any lapse in truthful and accurate detail brings into question your integrity at a stage where you as a person are still largely an unknown – there is no established reputation to save you. Once this tentative, fledgling trust is broken, it cannot be saved. (Recruiters have certainly demonstrated compassion by giving an otherwise great-looking candidate the opportunity to address a discrepancy, perhaps in a quick telephone call.)
So what if you "got away with it," your lie was not discovered, and you landed a job offer … can you relax and not look over your shoulder?
Even if facts are not checked out and your unreported two-year gap remains hidden, that doesn't mean it might not rear up and bite you from behind when you least expect it! Consider this:
Perhaps you are not performing your job quite as well as management expected. Someone may very well suggest checking your resume's details.
Maybe a co-worker noticed something that didn't add up and decided to do a bit of sleuthing on his or her own. Not everyone "plays nice."
Human Resources is keenly aware that not identifying resume fiction can be a costly problem, not only in terms of underperformance, but also in a time-consuming termination procedure.
The client that argued with me about lying to future employers elected to ignore my advice.
However, as a career strategist (and if you need career strategy advice or ideas, consider professional assistance), I know that being fired, for example, can be overcome with strategy. So can many other perceived obstacles, such as a lack in educational credentials or directly related experience – with strategy these cease to hold a talented person back. I know as I too have been unexpectedly let go from a job – I went on to land the best job I had ever had and where I stayed for seven years.
– submitted by Stephanie Clark, www.newleafresumes.ca