Severance pay is a term that we hear about on a regular basis, however many of us do not know what that term truly means or entails. Put very simply, severance pay is a compensation paid to an employee upon termination of employment. At face value this notion seems simple enough as we often think that we will be entitled to a large lump sum.
However, this is not always the case. Severance pay is not a simple concept. There are strict rules and guidelines in order to ensure regulation. It is important to inform yourself, so we here at Groom & Associates have taken the time to write up a FAQ article to debunk any uncertainties.
What is severance pay?
Severance pay is a calculated payment amount that an employee may be entitled to when they are unwillingly terminated from their employment. Severance pay is not the same thing as termination pay and only some employees are entitled to severance pay when they lose their jobs, based on a specific set of criteria.
In some cases, an employer may offer a severance package that may include benefits in addition to a payment amount. Severance pay is subject to government regulations, therefore rules and compensation varies among provinces.
How does severance pay work?
In British Columbia, an employee who has their employment terminated by their employer may be eligible for compensation after three months of continuous employment. Please note the use of the word "may" as no compensation is required by law if the employer gives written notice.
To evade paying out severance an employer must give advanced written notice, equalling the number of weeks for which the employee would have been eligible for severance.
An employee who quits is not entitled to severance pay, unless the employee has given written notice and the employer chooses to terminate employment before the departure date.
The amount of severance pay depends immensely on how long the employee served in their company.
How much severance pay am I entitled to in British Columbia?
Severance pay in British Columbia follows specific guidelines. It begins as soon as the employee successfully completes three continuous months of employment. At which point (bearing conditions), the employee is immediately entitled to one full week's pay.
After twelve consecutive months of employment, the employee is entitled to two full week's pay. Lastly, after three consecutive years the employee is entitled to three full week's pay.
The employee is entitled to a full week's pay for each additional year served for a total maximum of eight weeks of pay.
How is severance pay calculated?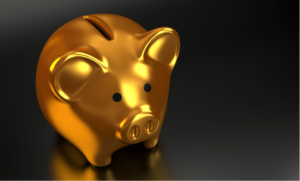 According to the British Columbia Employment Standards Act, one week of pay is calculated based on the following formula: The employee's wages are totalled (excluding any overtime hours worked) over a period of eight weeks. The total is then divided by eight. If you are having trouble calculating this on your own, there is an interactive online generator for those living in British Columbia or Ontario and it does all the work for you.
Who qualifies for severance pay?
An employee who has successfully completed a minimum of three months of continuous employment may be eligible for severance pay assuming all other necessary conditions are met. According to the British Columbia Employment Standards Act an employee is not eligible for severance pay under the following conditions:
The employee has not completed three consecutive months of employment
The employee leaves on their own terms (quits or retires)
The employment has been terminated for "just cause"
The employee is scheduled to work on an on-call basis
The employee is hired on contractual basis and their term has been laid out in contract
The employee refuses an alternative employment
Impossible for the employee to carry out work due to circumstances outside of the employer's control (except in the case of bankruptcy, insolvency or receivership)
The employer gives adequate written notice of termination to the employee
When does severance pay start?
Your employer can issue your severance pay in one of three ways:
As a lump sum payment
As a salary continuance, meaning that both your regular pay and benefits continue for a limited time after your termination
As a deferred payment, meaning that the payment is spread over two or more years.
In some cases, the employer may allow the employee to choose the option they prefer for compensation, but law does not require this. The employer must pay severance or begin paying it seven days after termination of employment or by the companies next regular payday.
An employer can take no longer than three years to issue the full severance amount. How the employer chooses to issue severance pay may have an effect on employment insurance benefit payments.
How does severance pay affect EI?
Receiving severance can affect EI and can become slightly complicated. After being terminated you only have a four-week period in which you can apply for employment insurance. However, this may mean that sometimes both severance and EI payments overlap.
Due to the fact that you cannot receive severance pay from a company and EI from the government simultaneously, you may owe overpayment fees to the government of Canada. It becomes a tricky situation, because it may sometimes be beneficial to pay these fees, to ensure coverage if and when your severance pay runs out and if you remain unemployed. Therefore, sometimes paying the overage fees will put you in a better financial situation in the long run, if finding new employment proves difficult.
How is severance pay taxed?
You must pay income tax on your severance pay. The amount you pay in taxes generally depends on how your employer chooses to issue your payment. You will be paying more taxes if your severance pay is paid out in one large lump sum, and less if it is issued as a salary deferred payment.
For example, some employers will allow you to spread your severance pay over a period of two or more years. The advantage here is that by spreading out your severance pay over a couple of years, this will lower the amount of income tax that you owe. You must declare your severance pay on your tax returns and the taxable amount falls anywhere between 5%-30% depending on your salary.
Rules and regulations regarding severance pay can be quite complex, therefore it is always a good idea to stay informed. Nobody wishes to be or anticipates being terminated from their employment. Having a basic understanding of the severance pay you may be owed can help to alleviate some of the worry in an already stressful situation.
---
About the Author
This article was written by Miriam Groom, VP of Sales and Marketing at Groom and Associates, a Canadian recruitment agency specialized in headhunting and HR consulting.
Citations:
 Canada, F. (2018). Understanding your severance pay – Canada.ca. [online] Canada.ca. Available at: https://www.canada.ca/en/financial-consumer-agency/services/losing-job/understanding-severance-pay.html [Accessed 19 Nov. 2018].
Ontario and BC Severance Pay Calculator | Termination Pay | How To Calculate Severance Package. (2018). Online Severance Calculator – Ontario and BC Severance Pay Calculator | Termination Pay | How To Calculate Severance Package. [online] Available at: https://www.severancepaycalculator.com/online-severance-calculator/ [Accessed 19 Nov. 2018].
Stepstojustice.ca. (2018). What is severance pay? | Steps to Justice | Your guide to law in Ontario. [online] Available at: https://stepstojustice.ca/questions/employment-and-work/what-severance-pay [Accessed 19 Nov. 2018].
Vey, A., Vey, A. and Vey, A. (2018). Q&A: Employment Insurance ("EI") and Severance. [online] Vey Willetts LLP. Available at: https://www.vwlawyers.ca/blog/qa-employment-insurance-ei-and-severance [Accessed 19 Nov. 2018].
Www2.gov.bc.ca. (2018). Termination of Employment Factsheet – Province of British Columbia. [online] Available at: https://www2.gov.bc.ca/gov/content/employment-business/employment-standards-advice/employment-standards/factsheets/termination-of-employment [Accessed 19 Nov. 2018].