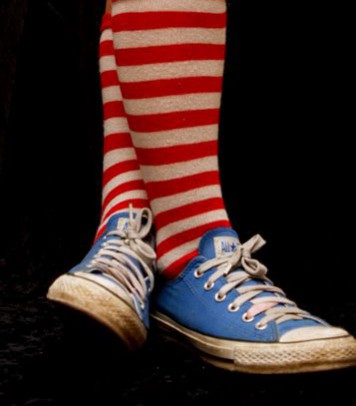 Last week I was working with a client who complained that her wardrobe was boring.
She said that in her workplace she was expected to dress like a leader, and follow a basic dress code. But in her specific job description she was also expected to look more edgy while still meeting the corporate dress code requirements.
I asked her what she meant by "edgy". She said she wanted to stand out, but still look appropriate.
---
Here are 4 ways you can stand out at work within the confines of proper attire:
Fit Means 'It Fits'
It doesn't matter how expensive or appropriate the garment is for the occasion – if it doesn't fit, it will look sloppy, frumpy, clingy or tight; cheap, even. Getting minor alterations done for a better fit, such as shortening or lengthening sleeves and the hemlines of pants and skirts, or taking in or out side seams will make the garment look more expensive and help you stand out.
Add Layers
Not only will wearing a jacket layered over a shirt, top or blouse help you stand out as a leader, the extra layer along with the added change in colour or texture will also add interest to your wardrobe and may make it easier to coordinate multiple clothing colours. When layering for work, layer without bulking up by choosing lighter to medium weight fabrics that drape.
Accessorize with Distinction
Accessories can take work-wear basics to work-wear fabulous. Unless you are working in a very traditional or conservative office environment, accessorize your work wardrobe with distinct clothing details such as contrasting trim, unique buttons, structured shoulders or an unusual collar. Additional accessories such as statement jewelry, uniquely patterned scarves or a distinct computer bag act in the same way. Grooming, such as makeup for women, stylish hair and well-groomed nails accessorize and finish the look.
Splash on the Colour
Adding a splash of colour in form of an accessory such as a scarf or a garment with printed fabric will instantly add interest to a neutral work wardrobe, and when strategically placed can work as a focal point as well as an accessory.
Using these tips can help you stand out and look outstanding. However, when dressing for work, even in the most casual environment, 'dress for your purpose, not for distraction'. When adding distinct or unconventional details in the form of layers, accessories and colour, avoid extremes and keep it simple. This will keep you looking edgy and appropriate – not cluttered.
Tags:
dress for success