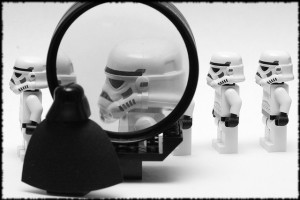 When it comes to employees, bad apples do spoil the whole bunch.
Team members who lack the skills to do their job well, or the social graces to get along with others: make more work for everyone else by forcing their peers to pick up their slack, are a huge drain on their superiors' time, and are poison for overall moral.
Even worse, candidate failure can cost you up to one and half times an employee's annual salary!
Your company's culture, growth, and overall success depend on its people.
Hiring good apples is crucial, but it's also an extremely difficult task, especially with the war for talent back on and quality candidates becoming an ever scarcer resource.
What can you do to create the best team possible in the face of a growing talent shortage?
Get active with your recruiting!
Job boards are one of the best ways to get candidates attention, especially niche job boards based on location, but posting on job boards is no longer enough if you want to hire the best.
Along with niche job boards, and social media; top recruiters today all incorporate sourcing into their candidate acquisition strategies.
(Check out this post for a definition of sourcing in relation to HR)
Making candidate identification a part of your recruiting is one of the most effective ways to get more good apples on your team. You can do this by leveraging databases, the internet, and social media to source, then connect with potential hires.
Here are 4 best practices to keep in mind when employing sourcing techniques for your own hiring process:
1 – Start with a Plan
Think through your strategy before you start searching.
Take twenty minutes to analyze the job you're hiring for, this will help define your search. Then use this information to determine what skills and qualifications the position demands. Make list of the qualities you need your candidates to possess and keywords that relate.  You can also make a list of terms to exclude!
Don't worry about being too specific, specificity is a good thing. In fact, when using Facebook ads (a highly effective sourcing tool) research shows that narrowly defined ads reach their target 90% of the time. The more picky you are, the fewer "bad matches" you'll have to sort though.
2 – Use Niche Databases
Using candidate databases or searching sites that are specific to the type of job you're hiring for is a great way to make your search more efficient.
When looking for qualified talent you want to fish where the fish are. For example if those fish are tech pros, you should source with a site like Stack Overflow.
Stack Overflow is an excellent choice because not only is it a favorite hangout for 2,000, 000 tech savvy programmers, but because it is a site where those programmers go to ask questions, learn new skills, and get better at what they do. This is a great indicator that those potential candidates are both motivated and passionate, two defining qualities of good apple candidates!
A problem you may run into when using a site like Stack Overflow is that the candidates you find their may live on the other side of the world and this is often a deal breaker. Using local databases can help you avoid this problem entirely.
Searching local job boards like BC Jobs eliminates this problem entirely. So you don't have to worry about wasting your time on perfect candidates who are impossible for you to recruit because of their location.
(Check out this post for more great places to source candidates)
3 – Skills Trumps Title
Never rely on job titles too heavily in your searches. Different companies use different titles for the same positions. If you only search based on job title or experience you're going to miss out on a ton of qualified candidates.
Search for candidates based on skills!
Not only does searching for candidates based on skill make it more likely that you'll actually find them, but because skill requirements often overlap, you may even find candidates qualify for multiple open positions within your organization with a single search.
(How to avoid the 15 worst sourcing mistakes)
4 – Make Contact ASAP
Once you find a great candidate DO NOT HESITATE! If you think they have potential, chances are your competitors feel the same way.
As soon as you find someone with the right skills, send them an email, or even better, engage with them from within the site you found them (messaging with Facebook for example).
Keep your message short and sweet, tell them how impressed you are by their skill set, and then sell the position with gusto! Ask them to send you a short write up on why they think they fit the position and an updated version of their resume, if you don't have access to it.
Again, DON'T HESITATE…
Go out there and get that talent!
Tags:
hr
,
recruiting
,
recruiting advice
,
recruitment
,
sourcing