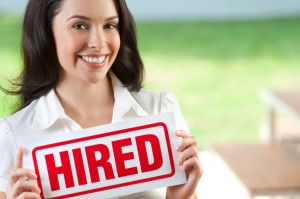 A colleague – let's call him Paul, a Toronto-based head hunter who has many years' experience sourcing outstanding candidates for world-class corporations, shared his formula for early success in a new position. "I tell clients to lay low at first, absorbing the vibes, seeing who's who in the zoo. That way they intuit the power hierarchy, the people of influence, the malcontents, those on the rise. Knowing this they don't make a serious and irrevocable 'faux-pas' before they establish themselves." (Paul always shares great advice!)
Learn from the best!
"Try not to become a person of success, but rather a person of value." So said Albert Einstein. Success, by popular definition (money, fame, power), is elusive. Value, on the other hand, is backed by ethics, conscience, and a success that lasts.
And how does one ensure a good start in a new position? Here are a few steps to keep in mind. 

5 Steps to a Smoother Transition
Lay low and understand the workplace culture. From dress code to taking breaks, watch and learn. Listen more; speak less.
Meet your employer's expectations. Take the initiative and ask for an assessment of how you are doing.
Don't be afraid to make mistakes. But do learn from your mistakes!
Think of "being of service" rather than worrying about self-serving goals.
Find a mentor or "buddy" for informal feedback, support and encouragement.
Nice Guys Finish First
Two studies conducted at North Carolina State University turned the old saying "Nice guys finish last" on its head!! Apparently when a team is led by a "nice guy," members feel well-treated, work harder, and work more collaboratively. This leads to a very real competitive advantage.
To find out what strategies good employers use to welcome newcomers, google "onboarding best practices." For more info on starting a new job, google "how to behave at a new job."  And finally, look up "what not to do when starting a new job" for a sometimes fun perspective from the other side! (Like the 22-year old whose mom came to Orientation…)
~ All the best, Stephanie