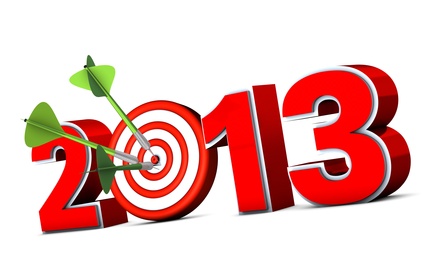 I made a new friend recently, a small business owner and writer like me. I admire Mary Ann Moore's ability to generate an income in a truly authentic way. A poet and writer of prose, she also holds writing circles, and I just signed up for my third session. These have inspired my professional creativity and personal growth.
This entrepreneur also introduced me to a new definition of success. "I measure success," said Mary Ann, "by doing what I love and being able to determine my own hours."
Defining Success
Many people measure success by the amount of money earned, the title they attain, the stock options they are given access to – but how many define success as hours of work vs. hours of play, research, creating, connecting, and learning?
Before you consider your own success, you must define it. A non-definite goal is not much of a goal at all – you  can't figure out how to get "there" if it's a mist-shrouded destination!
Here are two exercises to get you started on defining your version of success.
Gather as many old magazines as you can, and create a vision board. It's a fun activity to take scissors, glue, and Bristol board, and snip photos and words from magazines to help you define what success means to you.
Not into craftwork? Try the boardroom approach by pulling out a flip chart and markers, writing the word "success" in the middle, and seeing what comes to mind.
You might see that something needs to change, as your current situation doesn't match your now-defined idea of success! Maybe a new job search, perhaps a new company, and then again you might be heading back to school – bricks and mortar or online. Whatever success looks like to you, it won't happen without action!
The Need for Action
Here are a series of quotes from famous people that connect the need for action to follow thought.
"I have been impressed with the urgency of doing. Knowing is not enough; we must apply. Being willing is not enough; we must do." – Leonardo da Vinci
 "The secret of getting ahead is getting started." – Mark Twain
"Do it, and then you will feel motivated to do it." – Zig Ziglar
"Good business leaders create a vision, articulate the vision, passionately own the vision, and relentlessly drive it to completion." – Jack Welch
 "As I grow older I pay less attention to what men say. I just watch what they do." – Andrew Carnegie
"Everything you want is out there waiting for you to ask. Everything you want also wants you. But you have to take action to get it." – Jules Renau
"Vision without action is a dream. Action without vision is simply passing the time. Action with vision is making a positive difference." – Joel Barker
From ancient times to modern, there were likely people who dreamed and others who "did." Even if you are not yet ultra-clear on your goal, making some change is better than remaining stagnant.  Winston Churchill said ""I never worry about action, but only about inaction."
Executing the Vision
Career success isn't instant –you must execute a plan following the defined goal. Let's say you wish to make a complete career transition from personal trainer to pharmaceutical sales, from funeral director to accountant, or from secretary to writer. Big changes (and all come from my own clients' stories!). Here are a few basic steps that apply to most career change plans:
Determine whether you have the basic qualifications. The personal trainer with a Bachelor of Science in Kinesiology  and a history of successfully selling potential clients on her training packages has the qualifications; the one with a CanFitPro certificate and no sales record does not. Realism is critical in a successfully executed plan. If you don't have the qualifications needed, you can either decide to return to school, or find an alternative that incorporates the aspects of the first goal that are most critical to your definition of success.
Begin researching by collecting job postings that are typical of your goal. Gather key words and phrases, follow tangents to learn more about the industry, research companies, key players, market conditions, influencers … subscribe to newsletters, blogs and read, read, read! After all, the funeral director who fills a resume with references to caskets and memorial services, rather than expense accounts, month end reports and ROI won't be seen as a likely candidate!
Don't neglect the power of the written word! Your resume does influence recruiters; however, if it is poorly crafted and neglects to take into account your reader's perspective, it will influence a toss to the trash. No money for a professional's help? It's off to the library to research resume strategy. Your resume MUST demonstrate an alignment rather than point out the differences.
An internet presence is expected these days.  Either a well-developed professional website (for the entrepreneur, personal website, or a sincere LinkedIn profile are necessary in today's recruitment market. If you've been resisting this step, consider this: I have even heard of employers who state that they would not hire a new grad who had no LinkedIn presence. Extreme, yes, but companies do get to set their own expectations.
Are you completely lost?
If, after reading through this, you are at a loss as to where, what, when, who, why or anything (!!), you need to get to know yourself better. A few ideas on finding your path are as follow:
Try the StrengthsFinder test. For a reasonable fee (under $10), this product helps you define what makes you tick.
Here's an article that will stir some ideas: Find Your Purpose and Do What You Love
Explore your career regrets, if only to retrace your steps to a time when you felt more in control or more satisfied. Dig deep to figure out what aspect of "then" you are missing from "now." The top five regrets seem to be

taking a job for the money, aka "golden handcuffs"
staying too long, or "I wish I had quit a long time ago"
wishing for the confidence to own one's own business
wishing they had worked harder rather than having wasted their time in school
wishing one had acted on a hunch, intuition, niggling brain whisper that suggested "You really want to style hair, not teach kids."
The advice here is: use your regrets as catalysts for change. If you don't, regret may turn to bitterness, an ugly place to be.
Your career's success is your responsibility. It seems straightforward, however many people abdicate this responsibility to chance and fate.
My conviction to career management comes from knowing two things.
One is that when we choose a job that really makes us happy, we are more productive, have more success with less stress, and we end up contributing so much more. It's a great place to be, working to one's strengths.
The second is that I see, over and over, clients who are in that sweet spot of working in a job that blends their talents, strengths and personal preferences – and they rarely get there by chance.
Your career is yours to manage, and you begin on this path by defining how success looks to you!
If you'd like my (free!) report on Best Kept Secrets of Successful People, send me an email at [email protected]. Tell me your biggest career hurdle, question, puzzle, and I'll send you the report. Working to YOUR career success, Stephanie