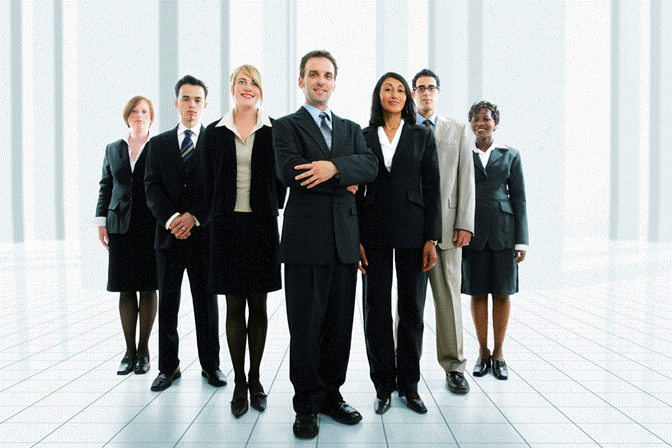 An effective self-marketing twosome — cover letter and resume—will undoubtedly land more interviews. To substantiate the image you've created for yourself, and to land that coveted job offer, you must keep the momentum going and ace the interview too.
Before you begin answering questions, you have to make a great first impression. Behaviour, grooming, appearance … multiple factors impact the impression you generate. If you are late you may be seen as unreliable, if you wear an overabundance of scents you may be seen as insensitive to others, and if your outfit is outrageous you may be considered too much of a maverick. Being ignorant of what it takes can cost you a job offer.
So what does it take? Let's retrace an interviewee's steps from entering the employer's office to the point of sitting down to begin the interview.
Dress on the conservative side, unless you are applying for a creative role. Rule of thumb is to dress one step up from, or in a manner that fits the everyday dress code.
Arrive a little early, maybe 10 minutes or so. This establishes your credibility as a punctual employee, and also gives you a few minutes to relax, turn off your cell phone, and ask the receptionist for the interview team's business cards (to send a thank you note).
 Greet the receptionist warmly. Don't doubt the receptionist's influence on his boss's decisions. Occasionally even managers may cover reception, and you certainly wouldn't want to mismanage this simple opportunity to create a positive impression.
Pay attention to your surroundings. Consider this true story. A candidate for a divisional director position with one of Canada's leading employers (read: Dream Job), eliminated herself because she ignored everyone as she sat waiting to be called in to the interview (and one of these was a Vice President, she later found out). Engrossed in her messages, she demonstrated a lack of "being present." Had she conducted her research, she would have discovered that this firm "walks the talk" and hires with emphasis on a good corporate fit, which her actions confirmed that she was not!
Pay attention to your body language when seated in the interview. Don't slouch, don't cross your arms in front of you, and do lean subtly forward. Nod in agreement, and maintain appropriate eye contact (about 75% of the time, and do make contact with each and every member of the team).
Relax, and that means don't jiggle or fidget.
Do not bring your café latte with you, and don't chew gum.
Arrive well groomed—hair neat, fingernails manicured, deodorant applied, and breath fresh.
Interviewers evaluate each candidate, ticking off many categories, in order to eliminate all but one. Give the interviewers no reason, no matter how small, to give you less than perfect marks for first impressions.