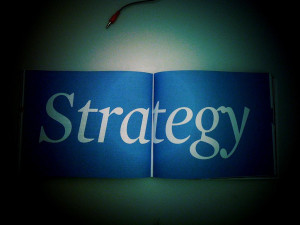 Facebook is an incredibly useful hiring tool. Not only does it have a massive user base, but Facebook also provides a wealth of sourcing and recruitment friendly tools such as graph search, and targeted ads.
"84% of job seekers have a Facebook profile"
This is why so many employers are flocking to the social network in an attempt to use Facebook to win the war for talent. Unfortunately many of them do not get the results that they are hoping for because they do not understand how to use Facebook effectively to get the results they want; applications from qualified candidates.
Why do they fail? That's easy; they don't have a strong Facebook recruiting strategy. Most of them have no strategy at all!
But not you. You're smart, you're reading this blog, doing your research, that fact alone already puts you ahead of most employers and recruiters out there! Now let's put you even further ahead.
Building a strategy for your social recruiting is a crucial process, but it doesn't have to be a complicated one. In this article I'll provide you with the fundamental steps you need to take in order to successfully recruit candidates using Facebook, I'll also include sources for further reading in case you want to discover more advanced tactics. Although, I doubt you'll need them!
Here we go:
3 Basics of Facebook Recruiting Strategy 
Facebook Page
Your company Page is the heart of your Facebook presence. You must build it wisely.
If you are a smaller company, you'll want to use your main company Page to build your brand so that you have a larger network to work with. You can simply ad a careers section to your current Page and combine your recruiting efforts with your existing marketing. They'll actually complement each other very well!
If your company is larger, you have a recognizable brand, and a larger following already, then you'll want to create a separate company Facebook career Page that is entirely focused on recruiting.
 Earls Restaurant has both a regular company Page and a Facebook career Page dedicated to recruiting
No matter what sized organization you have, your Facebook Company Page should have a look and feel that is consistent with both your online, and brick and mortar brand. Make sure and that your message is the same no matter what channel you are using to share it.
Your Page should also have a high quality banner, photo galleries, and, whenever possible, recruiting videos. Social job seekers are more likely to engage with video than any other type of content.
Employer Brand
Did you know that 58% of employers reported that building a strong employer brand has increased the quality of their applicants?
Employer branding has become one of the most important elements of recruiting. Nowadays the first thing job seekers do when considering a future position with a company is Google them, so having a positive social media presence is crucial.
Facebook is an incredible resource for employers and recruiters looking to improve their employer brand.
Along with Job listings and basic information about your organization, you can share content that expresses your company culture.
Posting recruiting videos, photos of staff parties, updates about your company's community involvement or charitable efforts, and employee profiles to your Facebook Career Page. Sharing this kind of content will not only help you recruit quality candidates, but it is also a quick effective way to grow your employer brand, and your company's social media presence.
Create an effective content strategy for Facebook recruiting with Reg Hamilton of Phoenix Group
Facebook Ads
Facebook ads are the social network's gift to recruiting.
Their ROI is five times higher than that of regular web ads, and they receive on average 20 times more clicks!
The absolute best way to reach the talent you want is by created targeted Facebook ads. Facebook ads not only get your job posts seen by more candidates, but more importantly they get them seen by the right candidate, which means more quality applications. They'll also improve your brand visibility, drive traffic to your Facebook Page, and help you build up your Facebook talent community while they're at it.
Once you have your employer branding established, the first thing you'll want to do is focus on creating targeted Facebook ads to promote your content and job posts. Make sure you use all of the targeting options provided, such as: skills, work history, and interests. The more specific you get, the more likely your ads are to reach the hires you want.
These basics are really all you need to get started with using Facebook to hire. Now, if you want to take your Facebook recruiting to the next level, using a top rated Facebook recruiting app is another awesome option that I highly suggest you consider.
60% of employees will share a job with friends or family members
What interests you most about Facebook recruiting? Have you tried using Facebook ads? Are there any other topics you would like to see covered on this blog?
Let us know in the comments!
Tags:
facebook recruiting
,
hr
,
recruiting
,
recruiting advice
,
recruitment
,
social recruiting