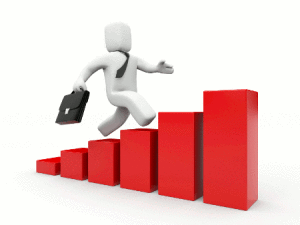 Do you ever wonder why one person appears to climb the career ladder with ease and another barely clings to one rung? Many factors come into play in building a career that satisfies both players — the employee and the employer. This short list of the very best tips might identify one area that you've neglected and give your career a shot of adrenalin to carry you up that career ladder!
Approach your job as if it is your business. Take it seriously and treat everyone like your very own customer.
Display leadership traits: be proactive, decisive, competent, and passionate. Apply critical thinking and communicate perspective. Display resilience and self confidence—but know when to ask for help.
Nurture relationships and provide service to all, from your boss to those for whose work you are accountable. You cannot work in isolation with only a computer; it is, after all, people who get things done.
Continually build your contacts and network. Even with a stellar career, shifts happen. Be prepared to launch a job search, just in case.
Find a mentor to speed up your career trajectory. A mentor can guide you from spinning your wheels to moving forward. Certainly a mentor's advice can help you avoid pitfalls.
Be a mentor. There's nothing like teaching to help you know your subject inside out, build your confidence, and lend a helping hand, which could only lead to remarkable "karma boomerang."
Embrace change. Change is inevitable and in our times, relentless. It is also impersonal and cares not a whit if you prefer the old fashioned way. Learn to accept and even embrace change. What good will a fear of and resistance to change do if it leads to your company's demise because competitors who embraced change took over?
Be reliable. Show up, work hard, and contribute with consistency.
Safeguard your credibility and reputation. Ethical behaviour is essential. Judicious use of social media is equally critical. Do nothing to disparage your good name.
Provide value. Learn how to make yourself as indispensable as possible. And be sure to track your achievements, ready to remind your boss of your effectiveness during your annual review.
Those are a terrific start. There are always more.
For example, you can strike a dedicated path by knowing where you want to be in three years. This could be at either end of the career spectrum: you may aim to change industries to benefit from diverse experience, or master a field of knowledge and become an expert.
Remember, the best career is one that gives you joy, and the job that is a joy is one that uses your natural talents. You know you're there when you love to go to work, and crave the feeling of success and satisfaction from meeting challenges that demand your intellect. What a rush!
– submitted by Stephanie Clark, www.newleafresumes.ca