On September 6th, BCjobs.ca and our partners at the BC Tech Association hosted Talent Day at the Innovation Hub. After a great summer in Vancouver, job seekers and employers alike were eager to get back to networking and building connections – this was our largest Talent Day yet, with over 330 technical professionals coming to join us!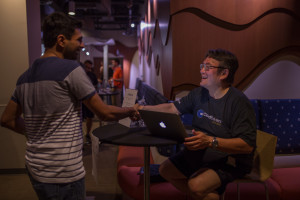 We received great feedback from our attendees, who "love[d] the diversity in companies," like Tasktop, Counterpath, Artefactual, Radical I/O, EDP Software, Hootsuite, and Shift Health.
Joining these employers to meet top-notch candidates at Talent Day were the teams from Aequilibrium, Exan Software, Instant Financial, Rainforest Automation, SUCCESS, and Thinkific.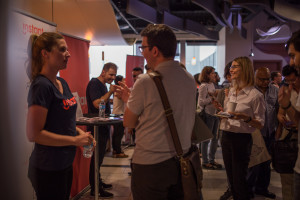 Click here to check out our full album of photos on the BCjobs.ca Facebook page.

BCjobs.ca and our partners at the BC Tech Association are proud to provide more opportunities to connect exceptional local tech talent with leading employers in the tech industry. With more Talent Days to come, as well as industry panels through the Tech Talent Meetup group, we are excited to help the tech community further connect and grow! Be sure to keep an eye on the BCjobs.ca blog and our Meetup group to stay updated on future events.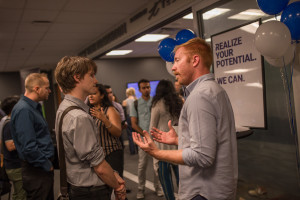 Are you a tech company who wants to get involved in Talent Day or the Tech Talent Meetup? Learn more about future events by clicking here or contacting us at [email protected]. If you're a tech professional looking to expand your network and learn more about careers in BC's tech industry, join us today by creating a profile on BCjobs.ca and by joining the Tech Talent Meetup group!

Connect with us to learn more about more events like Talent Days on LinkedIn, Facebook, and Twitter.