On June 7th, BC Jobs and our partners at the BC Tech Association hosted Talent Day at the Innovation Hub. Our Talent Day events continue to grow and this one was the largest one yet, bringing together over 300 technical professionals with 19 leading tech employers. This event showed off all of the opportunities available in BC's booming tech industry and we can't wait to see what's to come in the field!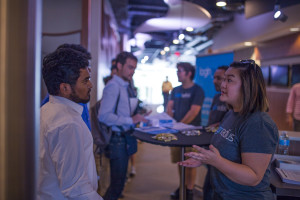 Talented candidates in fields like development, quality assurance, UX and UI design, and data had the chance to meet face-to-face with companies like Elastic Path, Tasktop Technologies, Traction on Demand, Clio, Thinkific, and Shift Health.
Some of our attendees shared that Talent Day was an "excellent experience to meet up new companies and make connections" and a "great place to find to and talk with employers" like Dynamic Leap, EDP Software, Exan Group, Tantalus Labs, Article, SUCCESS, Hyperwallet, and LoginRadius.
Local leaders in the tech industry joined in on the excitement, with PlentyOfFish, realtor.com, Hootsuite, Arista Networks, and CounterPath in attendance to meet with tech professionals and discuss life at their respective companies.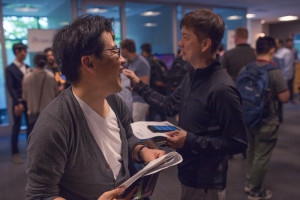 At Talent Day, it's easy to see the scope and calibre of tech professionals in Vancouver. Our featured companies were impressed both with the number and skill level of our attendees. As one of our attending employers shared, "We spoke with so many promising technical candidates at this event! Well worth our time and investment."
Click here to check out our full album of photos on the Tech Talent Meetup Facebook page.
BC Jobs and our partners at the BC Tech Association are proud to provide more opportunities to connect exceptional local tech talent with leading employers in the tech industry. With more Talent Days to come, as well as industry panels through the Tech Talent Meetup group, we are excited to help the tech community further connect and grow! Be sure to keep an eye on the BC Jobs blog and our Meetup group to stay updated on future events.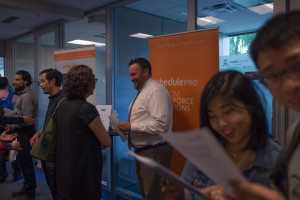 Are you a tech company who wants to get involved in Talent Day or the Tech Talent Meetup? Learn more about future events by clicking here or contacting us at [email protected]. If you're a tech professional looking to expand your network and learn more about careers in BC's tech industry, join us today by creating a profile on BC Jobs and by joining the Tech Talent Meetup group!
Connect with us to learn more about more events like Talent Days on LinkedIn, Facebook, and Twitter.   
Tags:
bc jobs
,
bc tech association
,
bcjobs
,
BCtech
,
bctechjobs
,
career
,
careers
,
events
,
networking
,
Tech
,
tech events
,
Tech Talent BC
,
tech talent meetup
,
technology
,
vancouver