On June 21st, the Tech Talent Meetup took over Hootsuite HQ in Vancouver for a panel on Tech Stack Must Haves. Presented by BC Jobs in partnership with the BC Tech Association, this event brought together experts from leading local tech companies to share their tips for developers looking to take leaps and bounds in their careers.
We were joined on the panel by Judy Cha, Full Stack Developer at Thinkific, Michael Cheung, Development Manager at Clio, John Simoes, Lead Developer and Privacy and Security Officer at Shift Health, and Kiana Mohseni, Director of Product and Software Development at Hootsuite at this event. Our Tech Career Expert Erin Rogers, Talent Acquisition Team Lead at Hootsuite was also there to moderate the panel, asking insightful questions and engaging the audience.
During the event, we learned about each of the panel members' own journeys and how they got to where they are. We were lucky to be joined by such a diverse set of individuals who were able to share experiences that everyone in the room was able to relate to.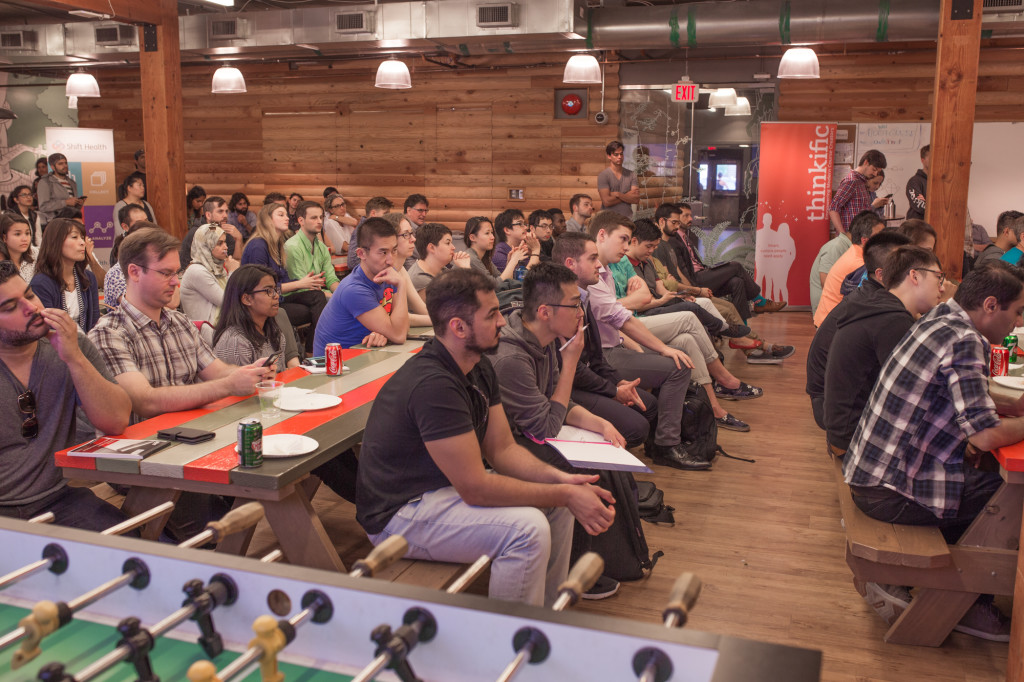 There were plenty of tips for junior and aspiring developers during the night, however we also asked the panel to share, in their opinions, what important things developers should consider when trying to move their careers forward. Our panellists each took a slightly different approach to sharing what had the biggest impact on their career:
Judy Cha shared that the opportunity to take leadership of a team at Thinkific had helped her most in her career
Michael Cheung mentioned that making the move to a position at Clio had been the best move he had made
John Simoes recalled mistakes he had made in his work in the past, how it had impacted people negatively, and how that experience ensures he works while keeping in mind that every line of code he writes will have a direct impact on people
Kiana Mohseni suggested that developers, particularly juniors, look into hackathons and similar ways for them to practically show off their skills and abilities
The discussion was followed by a networking session, where our audience had the chance to meet both with our panellists and more team members from each of their companies. It was a fantastic chance to connect, learn more about what career opportunities are out there for developers, and get more information on each of these leading employers.
As the BC Jobs and Tech Talent Meetup events calendar winds down for the summer, the Tech Stack Must Haves panel left our community on a great note – focusing on personal and professional growth, as well as making genuine connections.
Were you able to join us at this event? Be sure to check out the photos from this panel on our Facebook page! Do you have an idea or suggestion for future events? Be sure to reach out to us at [email protected]!
Tags:
bc jobs
,
bc tech association
,
bcjobs
,
BCtech
,
bctechjobs
,
career
,
careers
,
events
,
networking
,
Tech
,
tech events
,
Tech Talent BC
,
tech talent meetup
,
technology
,
vancouver