Presented by BC Jobs in partnership with the BC Tech Association, Talent Days are opportunities to connect the right people with the right companies, and we love hearing about how tech professionals have made moves in their careers because of these events. Check out this Talent Day Success Story, highlighting a tech professional who found an amazing new role, as well as the great company they met at Talent Day!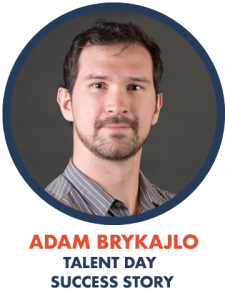 Having heard about the event from a friend, Adam Brykajlo came to Talent Day for the first time back in February. At Talent Day, he was able to meet the People and Culture team from Safe Software, learn about the opportunities available, and make a great connection. Today, Adam works with Safe as a software developer! Keep reading to get a closer look at Adam's experience at Talent Day.
Please describe your experience at Talent Day.
Adam: People were everywhere and it was really high energy. It was great that there was food platters and coffee to recoup with. Like all job fairs it felt hard to get a word in and when you did, you had to be ready to say the right things. Overall I think the event was really well organized.
What it was like to network and connect with great companies like Safe Software?
Adam: I had come prepared and made sure I knew what a few of the companies did and how my experience related to what they did. Of the companies I researched, it was especially great to talk to Safe because their software utilizes lots of math. I love math!
Now that you've been able to find an awesome new role from Talent Day, what is life at Safe Software like?
Adam: Safe is an awesome company to work for. I have already learnt a lot and know I will continue enjoying it here. I think they do a good job hiring for culture fit, everyone is so nice …and smart! They have a bunch of interest channels in their Slack messenger – I have been rock climbing with coworkers outside of work. They have very flexible work hours too. I feel that the unofficial mantra here is that "a happy worker is a productive worker".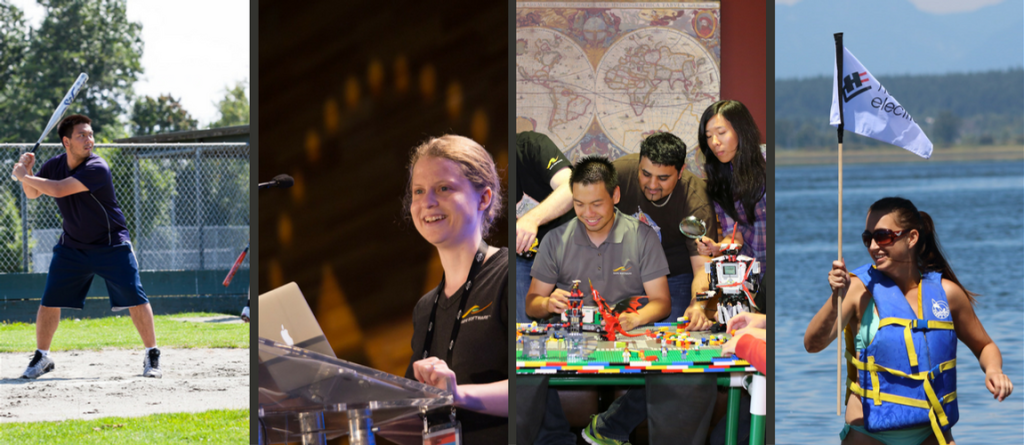 Wendy Lintunen from Safe Software's People and Culture Team took the time to share her thoughts on Talent Day and gave us a closer look at Safe Software. Read more about their experience below!
What was your experience at Talent Day like while representing Safe Software? 
Wendy: In February of this year we participated in our first BC Tech Talent Day event. As a first time attendee, we weren't quite sure what to expect. We were impressed by the calibre of talent in attendance, and ended up hiring one of the candidates we spoke with. Thanks to the BC Tech community for providing the forum that allowed us to make this connection!
What do you look for in candidates when you're hiring?
Wendy: Safe Software is a team of 140+ innovative people who are passionate about delivering cutting edge technology to organizations across the world. The company strives to make a difference while having fun and giving back to the community. Creativity, teamwork, and work-life balance are encouraged through initiatives like company-sponsored team events, lunchtime sports, 'Innovation Days,' and professional development opportunities.
Safe Software is always on the lookout for creative and motivated people to join the team! In fact, they're growing so much that in Summer 2018, they're moving locations to become an anchor tenant of Surrey's Innovation Boulevard. Learn more about job opportunities at Safe Software.
Tags:
bc jobs
,
BC Tech Jobs
,
bcjobs
,
BCtech
,
career
,
events
,
networking
,
success story
,
Talent Day
,
tech company spotlight
,
tech professional profile
,
Tech Talent BC
,
tech talent meetup