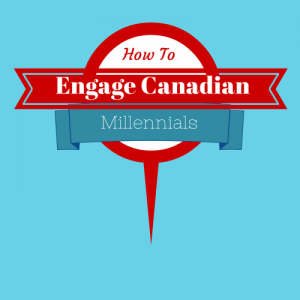 Millennial job seekers are Googling your company.
They want to see if your employer brand appeals, to know what your company culture is like, and find out what kind of perks come with your jobs.
If you want to attract quality Canadian Millennial candidates you must build an engaging employer brand.
A strong employer brand is your first impression on these Google searching candidates, and that first impression marks the difference between you and your competitors.  Take a cue from the marketing department.
In other words, you must sell the dream!
What is a millennial candidate's dream company?
–  It offers room for growth: According to PWC surveys, rate of career advancement is a top priority for millennials. Over 50% of job seekers list 'opportunity for rapid progression within a company' as their primary attraction to a particular employer.
– It is challenging: Millennial candidates desire engagement at work. For most of them, this means they wish to work on complex and important projects, and dislike performing menial tasks.
– It provides work/life balance and growth: This generation places a high emphasis on maintaining a healthy home life, with a focus on flexible hours that allow for family time management. Millennials also state that 'personal development and consistent learning' is the number one benefit they wish to receive from an employer.
How do you sell this dream?
It may seem a little daunting, especially if the position you are advertising involves a lot of data entry, and work hours that are set in stone!
You may be tempted to just go on doing what you've always done, or worse, to bluff your way to a more enticing employer brand with misleading wordplay…
A little hyperbole may seem like a good idea at the time, but it inevitably leads to high turnover, and high turnover is even more expensive than a lengthy hiring process!
Instead, rally your team, put your heads together, and assess what your company does have to offer.
With a little digging, you're sure to find some excellent perks that fit with millennial candidates' career aspirations, even if those benefits are not immediately obvious.
For example:
You can't offer flexible hours? Offer them the ability to 'un-plug' as soon as they're off the clock. Encourage employees to draw the line between work time and family time, promote this as a part of your company culture, in your employer branding efforts, and throughout the onboarding process.
Not only is this a way to add a work/life balance aspect to your brand, but it has been proven time and time again, that encouraging employees to leave work at the office and use their personal time to de-stress, leads increases in overall productivity.
Once you have compiled a list of millennial friendly perks, it's time to show them off.
Start by updating your BCjobs.ca Employer Profile to emphasize your new findings. Then revamp your job posts by using the job description area to highlight the aspects of each job that you think will most appeal to candidates.
(For some great tips on making your job ads more appealing, checkout this article by recruiting pro Susan Wright-Boucher)
Next, ensure that your new and improved profile and job listings get seen by candidates searching the internet for work. To do this make sure to include words that you think your potential candidates are most likely to search for in both your job post titles and your job descriptions.
(Learn more about how to make your job posts Googleable in this blog post by Gareth Cartman)
Now get social! Share your job posts on all of your social networks. This will improve your online brand, and make your company easier for candidates to find. You can share your job posts and employer profile manually, or checkout BCjobs.ca Social to learn how we can help automate your social media job sharing!
Tags:
employer branding
,
recruiting
,
recruiting advice
,
recruitment