Career fairs are a fantastic opportunity to find a job offer, and if you get it right, you could walk away with several interviews booked. But in order to get the most of them, you need to plan ahead. Here's how to prepare yourself and make it work on the day.
Look the part
Start by making sure that your appearance is as professional as possible. You should be dressed in at least business casual. A suit may be a better choice, particularly if you are serious about finding a career. You should also have several copies of your resume made up – at least a few more than you think you will need. If your resume needs work, make sure this is done before the fair.
Research ahead
Don't walk into the fair with no idea of what you will do. Look up the directory of employers who will be attending and decide who you want to talk to. Look into the organisation a little so you know their background. Think of questions to ask for each opportunity – this will show that you are on the ball and excited to work with them.
Proceed with caution
Don't rush into a career fair without planning. Firstly, you should arrive earlier than you need to, and you should have an idea of which employers you will visit in which order. When you arrive, take a look at the map and directory to check that you are doing things in the best order. Go walk by the employers that have caught your interest before starting on the first stop. You may have to queue for certain opportunities and you want to be aware of that ahead of time.
Consider your priorities
Most plans have to change when they are put into action, and if there are a lot of queues, you might have to cut down your itinerary. Prioritise the companies that you would most like to work for. Try to be realistic, too – which are the most likely to take you on? Approach them with confidence and put them at the top of your list. It would be a shame to make it round all the employers but the one you wanted to aim for the most because of delays.
Take a notebook
It's a good idea to jot down some thoughts before you go in, especially if you are nervous about asking questions and think you will forget what you need to say. A notebook will especially come in handy during the fair. You can ask about what to do next, and take notes on what you are told. You should also be able to note down names and numbers if required. Write down when you will hear from the employer again, and take their card if they have one. You may be able to get extra points by sending a thank you note to the name and address written on the card. This keeps communication lines open between you and the brand.
Be polite
Good manners are always an asset, and they will especially serve you well here. Have a positive attitude. Don't view other attendees as rivals, and certainly don't treat them as such. Be courteous to everyone as you never know who you may really be talking to. Don't take things such as leaflets without asking first in case resources are limited, and don't try to push into lines.
Above all, aim to represent yourself as your best possible self. Try to be the person that anyone would want to employ!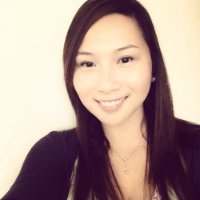 With a background in business administration and management, Tess Pajaron currently works at Open Colleges, Australia's leading online educator. She likes to cover stories in careers and marketing.
Tags:
business
,
careers
,
careers fairs
,
jobs
,
networking