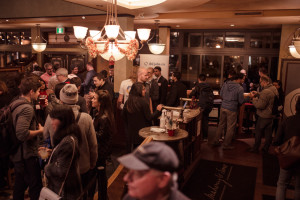 Earlier this week, members of over a dozen local Meetup groups came together for a great night of networking with other engaged members of BC's technology and business communities. Almost 200 people joined us throughout Monday night at Mahony & Sons – what a wonderful way to start the week and to kick off a busy holiday season!
This social was an opportunity to have some great conversations while also learning about the cool projects and initiatives that other local groups are up to. Those who joined us at the mixer had the chance to meet members of the following Meetup groups: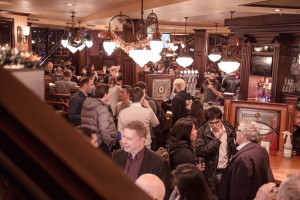 Each of these groups already have fantastic communities built around them and this night gave networkers a way to find out about new networking and involvement opportunities. Check out all of the photos from the event on our Facebook page!
While this was our first Gathering of Meetups event, it certainly won't be the last! We heard fantastic feedback from all of the attendees, who had conversations on topics ranging from business ideas, branding startups, hosting events, other local events, interview tips, recruiting, and everything in between. Keep an eye on our blog, Facebook page, Twitter, and of course, the Tech Talent Meetup group for an announcement about the next Gathering of Meetups at the end of March!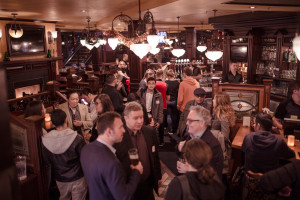 Special thanks to Shane Gibson of the Professional Sales Academy and Drew Ogryzek of the Vancouver Tech Podcast for helping us bring together the community, as well as the Canadian Professional Sales Association for sponsoring drinks and appetizers for our attendees. BCjobs.ca and the Tech Talent Meetup are always looking for ways we can help support local talent and communities.
Want to get involved with the next Gathering of Meetups? Be sure to reach out to us at [email protected]!