Whether 2016 was a boom or a bust, you have the chance to start off 2017 with a clean slate. A new year brings new opportunities to replace the job you currently have, to get into the labor market, or to explore career advancement options with your present employer.
So read on for some tips on starting over fresh in the new year. If you put in the hard work needed for success, you'll all but certainly improve your employment or career situation this year.
Update LinkedIn & Resume
The start of the year is a great time for you to update, if not to altogether re-work, your LinkedIn profile and resume. Employers are not shy about looking at applicants' LinkedIn profiles so it makes sense to keep yours current. Refresh your profile with a new picture, provide a full accounting of your skills, and fill in all of the sections. While you're in updating mode, be sure to comb over your digital or hard-copy resume as well so that it is up to date and relevant.
Network
Whether you consider yourself an extrovert or an introvert, you need to network, network, and network some more. Social media makes it easier to build a network of professionals that are inside and even outside of your chosen industry. But that doesn't mean that your LinkedIn or Facebook groups can replace the fine art of meeting people, shaking hands, and exchanging business cards. In fact, you can often find meet-and-greet events through social media, so take advantage of the time to network. After all, you never know where – or from whom — your next job lead will come from.
Mentor
As the new year gets underway, why not find yourself a mentor who is working in the sort of position that you can envision yourself occupying someday? The mentor-mentee relationship is a two-way street since you will need to invest as much time and effort as your mentor does —  if the business partnership is to be fruitful and productive. Your mentor, in addition to providing you with advice and counsel, may also be able to provide you with job leads or reference letters.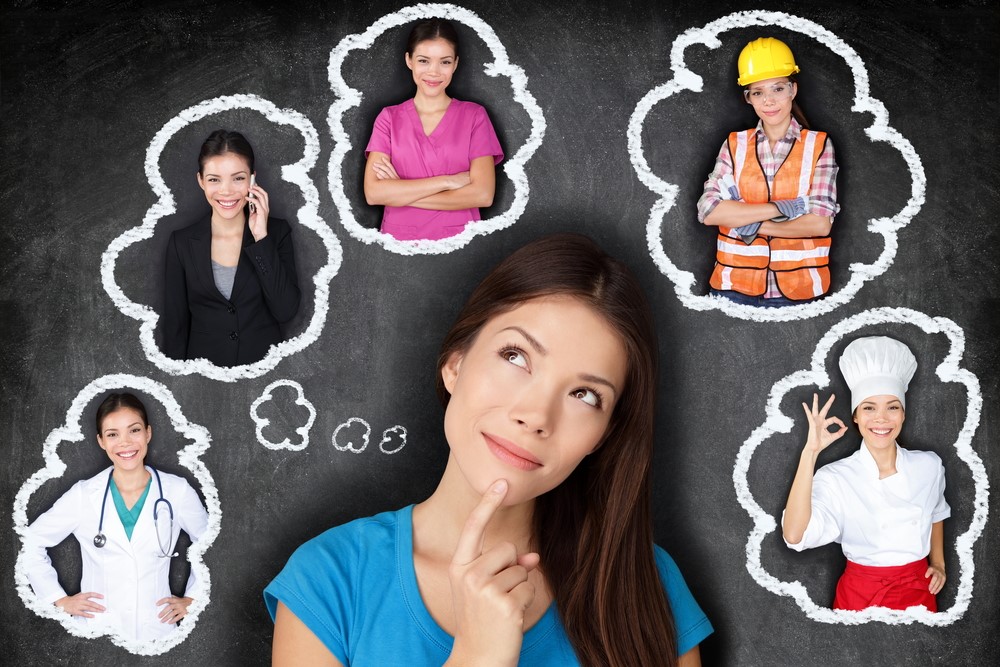 Boost Your Skills
If there's one new year's resolution that you ought to keep, it is to develop a love for continuous learning. Look for opportunities to expand the breadth and depth of your knowledge base so that you become a more desirable job candidate. Should you be a struggling high school student with aspirations of heading off to college or university, don't let less-than-stellar grades discourage you since admissions officials look at a whole range of things when determining who to accept.
Volunteer / Intern
Catch 22 situations can be annoying. For instance, some employers will want you to have experience before they'll give you the time of day,whereas you'll never actually get that experience if no one will give you the opportunity. That's were volunteering and interning come in. You can contact businesses in sectors that interest you and apply as a volunteer or intern. The benefits?
Pick up experience that you can add to your resume;
Learn about the ins and outs of the sector; and
Potentially see your volunteer or internship stint transition into a part-time or full-time job.
Take the new year as an opportunity to start over or to tweak things in your career so that you can move forward in the labor market.
The tips mentioned above will give you some food for thought as you look to implement positive changes going forward, so grab the proverbial bull by the horns and make things happen in 2017!
Tags:
jobs
,
new years
,
resolutions
,
resume
,
skills
,
volunteer