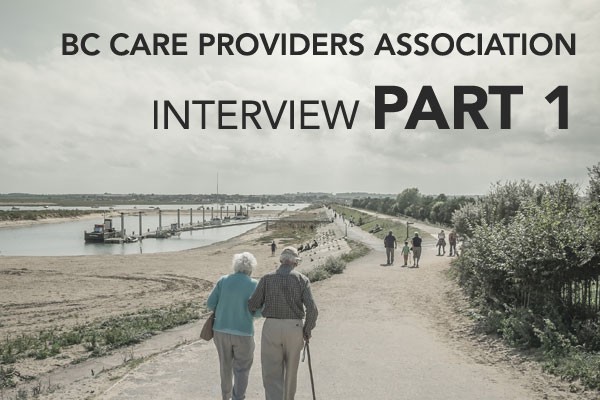 The health industry is growing and it is no surprise that there is a high demand for those trained in a healthcare profession. Recently, the BCjobs.ca team had the pleasure of sitting down with Daniel Fontaine, the CEO of the BC Care Providers Association (BCCPA), to talk about the health and continuing care industry. This post was put together with help from Fontaine's insight.
What is the BC Care Providers Association and what are the benefits of joining?
The BC Care Providers Association (BCCPA) is an industry association for B.C.'s continuing care sector. They are a non-profit society with 206 members who are service and commercial care providers. Service providers are either residential, long term or home care.
Anyone looking to work in the continuing care industry can benefit from the unique and flexible training that the BCCPA offers to members. Often times, training is conducted onsite, but there are occasions when it can be accessed online. On top of training the BCCPA can advocate on behalf of members and respond to queries on behalf of the sector.
Throughout the year, the BCCPA also offers a number of workshops and networking lunches to help the industry stay connected. Most events and conferences are accessible by anyone, including their annual conference and Care to Chat speaker's series. The conference features 50 to 60 speakers from around the country to give insights about the industry.
Demand and Growth
The continuing care industry is rewarding and unique because it grows with the aging population. Today, more and more people are requiring home and residential care. This is good news for the sector as this means that there will be a large amount of growth in the next few years. As more and more baby boomers join the 65 to 70 plus age range, the demand for trained health care professionals will only become more pronounced. However, this does come with challenges. Dementia and Alzheimer's are rising, which means the type of care given to patients is changing and becoming more complicated.
It is important to note that the demand for these jobs increases as you move further away from metro Vancouver. These positions, like many others, are harder to fill in less urban areas of British Columbia.
Four jobs in particular are currently in high demand within the continuing care industry and in health care in general. According to Fontaine, these jobs will continue to be in high demand for the next five years. To find out what these jobs are stay tuned for part two of the interview!
For more information on the British Columbia Care Providers Association (BCCPA) visit their website at: http://www.bccare.ca/
Don't forget to sign up for Job Alerts to receive email notifications about healthcare jobs!